Exercise Your Sense of Adventure
Apr 13, 2018
Blog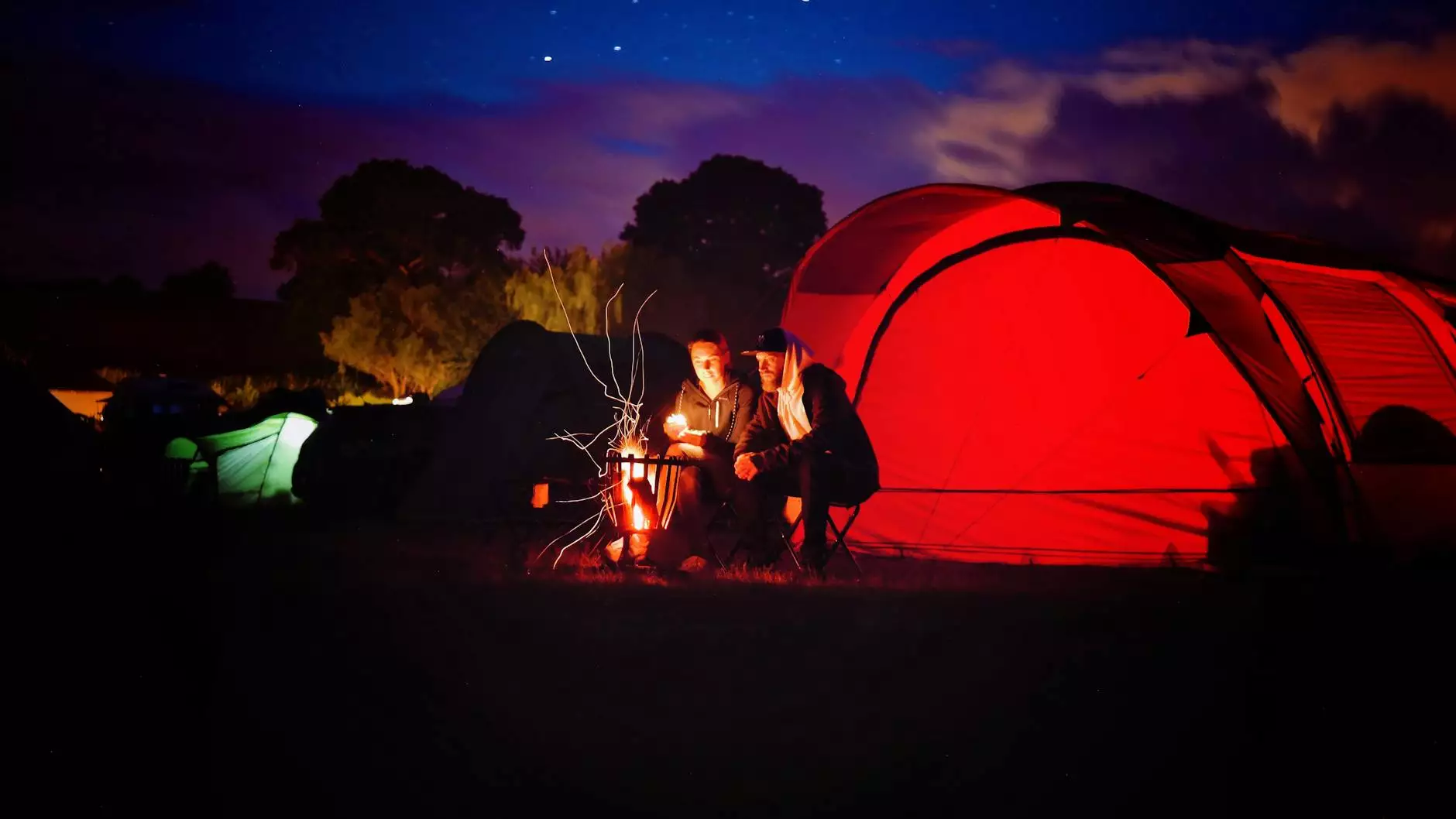 Unleash Your Adventurous Side for Better Health
Are you tired of feeling stuck in a rut, following the same monotonous routine every day? Do you crave excitement and new experiences? It's time to embrace adventure and discover the incredible ways it can boost your physical and mental well-being. At Five Stars Personal Injury, we believe that a sense of adventure is not only thrilling but also beneficial for your overall health.
The Connection Between Adventure and Health
Adventure isn't just about extreme sports or adrenaline-pumping activities—it encompasses a wide range of experiences that push your boundaries and ignite your curiosity. Engaging in adventurous activities can have a profound impact on your health in several ways:
1. Physical Fitness and Stamina
Embarking on adventures often involves physical exertion. Whether you're hiking up a challenging trail, trying out water sports, or participating in outdoor group activities, you're giving your body a fantastic workout. These activities help improve cardiovascular health, build strength, enhance flexibility, and increase overall endurance. Regular adventure-filled activities can be a fun and engaging alternative to traditional forms of exercise.
2. Mental Well-being and Stress Relief
Adventure is an excellent way to escape the stresses of daily life and immerse yourself in the present moment. When you step out of your comfort zone and experience new environments, your mind becomes more alert, and your senses are heightened. The rush of adrenaline and the sense of accomplishment you feel during adventurous pursuits can provide a natural mood boost and reduce feelings of stress and anxiety. The great outdoors also offers a calming effect, allowing you to connect with nature and find balance.
3. Boosting Confidence and Self-Esteem
Challenging yourself and conquering your fears through adventurous activities can significantly boost your confidence and self-esteem. Overcoming obstacles, whether physical or mental, helps you realize your capabilities and develop a sense of resilience. Each adventure serves as a reminder that you are capable of pushing beyond your limits, and this newfound confidence transcends into other aspects of your life.
4. Cognitive Health and Mental Stimulation
Engaging in new and exciting activities stimulates your brain and enhances cognitive function. From problem-solving during a challenging hike to learning new skills in unfamiliar surroundings, adventures provide mental stimulation that can improve memory, focus, and creativity. The constant need to adapt to new situations and make quick decisions during adventurous endeavors can also help sharpen your mind and improve cognitive flexibility.
Adventurous Activities to Explore
Now that you understand the health benefits of embracing adventure, let's explore some activities that can exercise your sense of adventure:
1. Hiking and Trekking
Immerse yourself in nature by exploring picturesque trails and breathtaking landscapes through hiking and trekking. Whether it's a leisurely hike or a challenging multi-day trek, these activities allow you to reconnect with the outdoors and reap the physical and mental rewards of being surrounded by nature.
2. Rock Climbing
Challenge yourself by scaling cliffs and conquer the heights through rock climbing. This thrilling activity not only engages your entire body but also tests your problem-solving skills and mental resilience. With proper guidance and safety measures, you can experience the rush of climbing to new heights and the unparalleled feeling of accomplishment.
3. Water Sports
From surfing and kayaking to paddleboarding and snorkeling, water sports offer endless opportunities for adventure. Feel the adrenaline rush as you ride the waves or explore the mesmerizing underwater world. These activities provide a refreshing break from land-based pursuits and allow you to discover the beauty of the ocean.
4. Skydiving
If you're seeking the ultimate thrill and want to conquer your fear of heights, skydiving is the perfect choice. Jumping out of a plane and experiencing the exhilarating freefall followed by a serene parachute ride is an adventure like no other. Besides the adrenaline rush, skydiving can help you overcome anxiety and boost your confidence to new heights.
5. Camping and Outdoor Retreats
Embarking on camping trips and outdoor retreats allows you to disconnect from the digital world and immerse yourself in the simplicity of nature. Spend nights under the starlit sky, indulge in campfire stories, and engage in various recreational activities like hiking, fishing, or stargazing. These experiences provide a much-needed break from the hustle and bustle of city life, promoting relaxation and tranquility.
Start Your Adventure with Five Stars Personal Injury
At Five Stars Personal Injury, we not only prioritize your physical health but also encourage you to exercise your sense of adventure. Our team of professionals believes in the transformative power of adventure in achieving and maintaining overall wellness. Visit our website to explore our range of adventure-based retreats, workshops, and activities tailored to enhance your health and ignite your sense of adventure.
Embark on an extraordinary journey towards a healthier and more fulfilling life. Exercise your sense of adventure today!