Most Common Cause of Hypothyroidism is Often Missed
Jun 5, 2020
Blog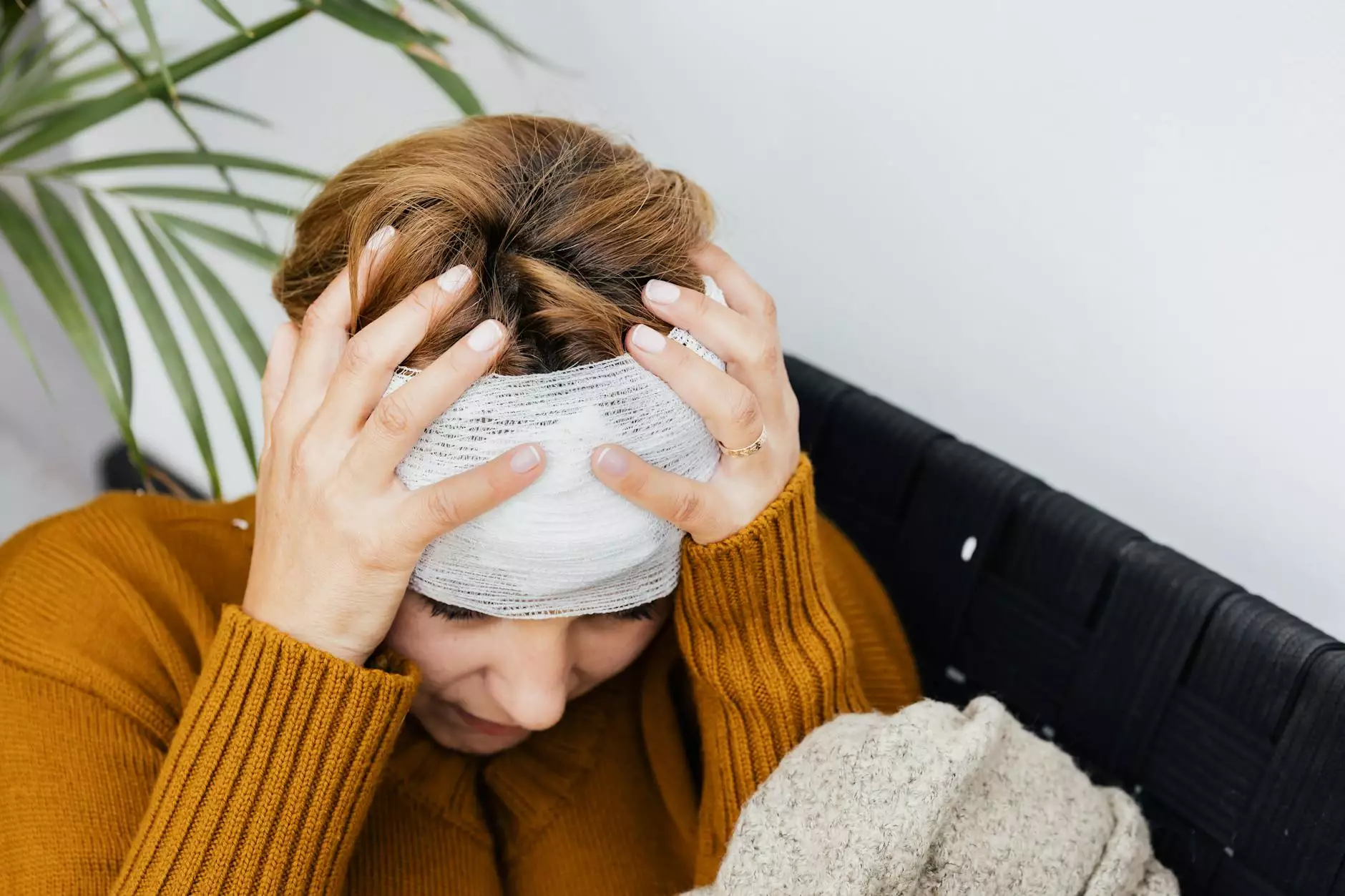 Introduction
Welcome to Five Stars Personal Injury, your trusted source for comprehensive health information. In this article, we will delve into the most common cause of hypothyroidism - Hashimoto's disease. Although often missed, understanding this condition is crucial for its proper management and improving overall health.
Hypothyroidism and Its Impact
Before we dive into the details of Hashimoto's disease, let's first understand hypothyroidism. Hypothyroidism is a condition that occurs when the thyroid gland does not produce enough thyroid hormones. These hormones play a vital role in regulating numerous bodily functions, including metabolism, temperature control, and energy production.
When left untreated, hypothyroidism can lead to a range of symptoms, including fatigue, weight gain, depression, hair loss, and even heart problems. Identifying the root cause of hypothyroidism is essential in providing effective treatment.
Understanding Hashimoto's Disease
Hashimoto's disease is an autoimmune disorder that causes the immune system to attack the thyroid gland, leading to inflammation and damage. As the most common cause of hypothyroidism, it is unfortunate that this condition often goes undiagnosed.
Many individuals with Hashimoto's disease may experience mild symptoms or attribute them to other factors, resulting in delayed diagnosis and treatment. It is important to recognize the signs and symptoms to avoid complications and ensure optimal thyroid function.
Signs and Symptoms
Hashimoto's disease shares symptoms with other thyroid disorders, making it challenging to pinpoint without proper medical evaluation. Common signs and symptoms include:
Fatigue and sluggishness
Unexplained weight gain
Depression and mood swings
Hair thinning or loss
Dry skin and brittle nails
Constipation
Feeling cold despite warm temperatures
If you experience any of these symptoms, it is important to consult with a healthcare professional to determine the underlying cause.
Diagnosis and Treatment
Diagnosing Hashimoto's disease involves a combination of thorough medical history, physical examination, and blood tests to assess thyroid hormone levels and the presence of specific antibodies. These antibodies, such as anti-thyroid peroxidase (TPO) and anti-thyroglobulin (Tg), are commonly elevated in individuals with Hashimoto's disease.
Once diagnosed, treatment primarily focuses on managing hypothyroidism. This usually involves the prescription of synthetic thyroid hormones, such as levothyroxine, to replace the deficient hormones and restore proper thyroid function. Regular monitoring and dosage adjustments may be necessary to ensure optimal results.
Prevention and Lifestyle Modifications
While Hashimoto's disease cannot be prevented, there are steps individuals can take to support thyroid health and manage the condition effectively:
Eat a balanced diet rich in nutrients necessary for optimal thyroid function, including iodine, selenium, and omega-3 fatty acids.
Reduce stress levels through relaxation techniques, exercise, and proper sleep.
Avoid toxins and substances that can disrupt thyroid function, such as cigarette smoke and excessive alcohol consumption.
Regularly monitor thyroid hormone levels through follow-up appointments with a healthcare professional.
Engage in regular physical activity to support overall well-being and optimal metabolism.
Conclusion
In conclusion, Hashimoto's disease is the most common cause of hypothyroidism and often goes undiagnosed. Recognizing the signs and symptoms is crucial for proper management and avoiding potential complications. At Five Stars Personal Injury, we strive to provide comprehensive health information to help you understand and address such conditions effectively. Do not ignore any concerning symptoms and consult with a healthcare professional for accurate diagnosis and personalized treatment.