Testimonials - Five Stars Personal Injury
Apr 24, 2018
Testimonials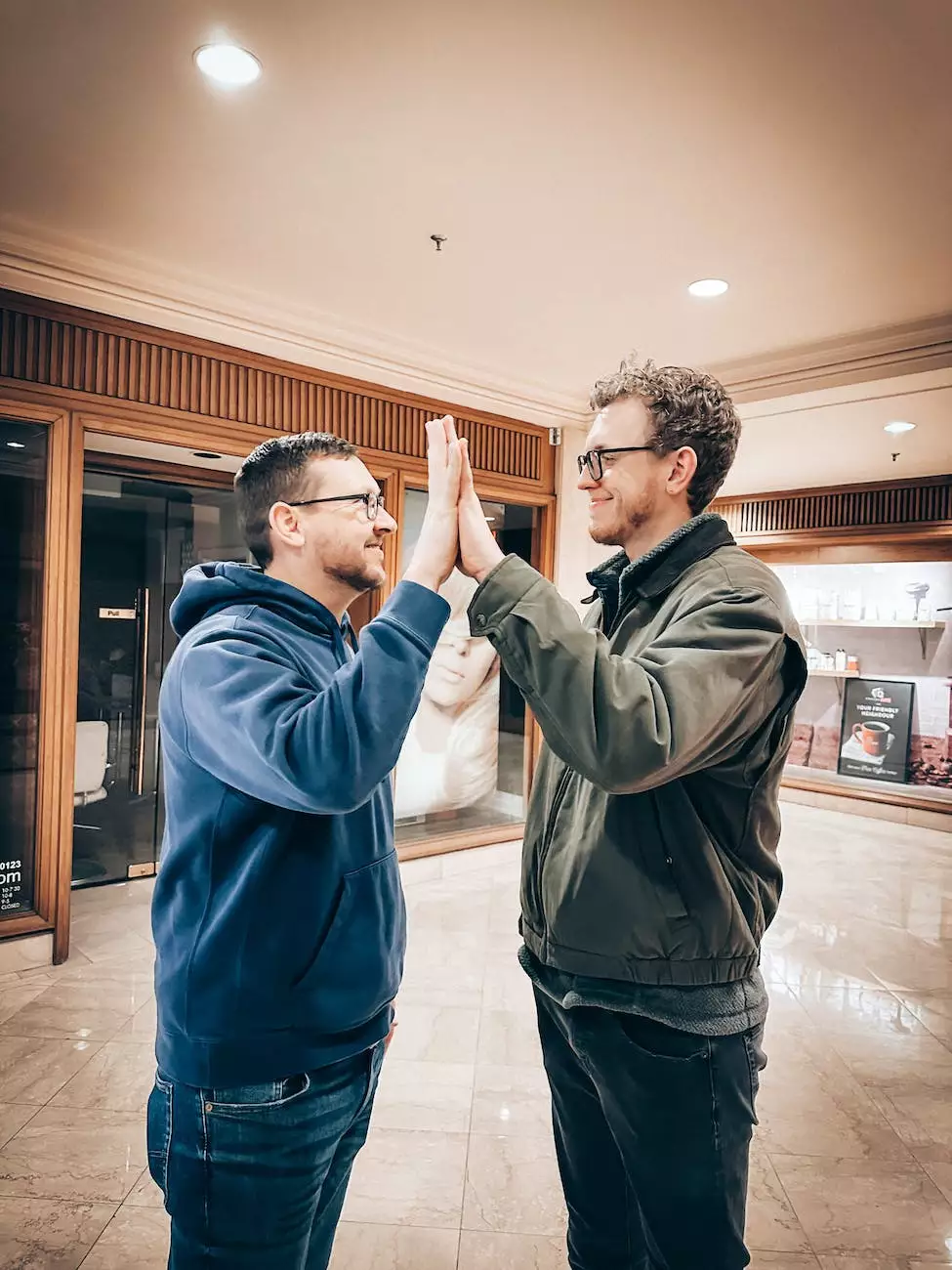 Providing Exceptional Health Services
Welcome to Five Stars Personal Injury, the leading provider of comprehensive health services. We pride ourselves on delivering outstanding care and support to individuals who have suffered personal injuries. Our dedicated team is passionate about helping clients regain their health, well-being, and peace of mind.
Client Testimonials
Don't just take our word for it, hear from our satisfied clients who have experienced remarkable recoveries under our expert guidance.
Testimonial 1 - Jane's Story: Overcoming a Car Accident Injury with Five Stars Personal Injury
I was involved in a severe car accident a few months ago which left me with multiple fractures and limited mobility. I had lost all hope of ever fully recovering and leading a normal life again. That's when I discovered Five Stars Personal Injury.
The dedicated team at Five Stars Personal Injury took the time to understand my specific injuries, create a personalized treatment plan, and provided me with exceptional care every step of the way. Their expertise in rehabilitation and therapy allowed me to gradually regain my strength, flexibility, and independence.
Thanks to Five Stars Personal Injury, I can now say that I am back on my feet, living a fulfilling life once again. I highly recommend their services to anyone in need of expert assistance in their recovery journey.
Testimonial 2 - John's Story: Recovering from a Workplace Accident with Five Stars Personal Injury
After sustaining a serious injury at work, I was devastated both physically and emotionally. The pain was unbearable, and I wasn't sure how I would ever get back to my normal routine. Fortunately, I found Five Stars Personal Injury.
From the moment I walked through their doors, I felt welcomed and supported. Their team of compassionate professionals provided me with top-notch medical care, cutting-edge treatments, and personalized therapy sessions. They didn't just treat my physical injuries; they helped me rebuild my confidence and overcome the trauma associated with the accident.
I am forever grateful to Five Stars Personal Injury for their unwavering dedication and commitment to my recovery. They turned my life around and gave me a second chance at happiness. I wholeheartedly recommend their services to anyone seeking exceptional healthcare for personal injuries.
Why Choose Five Stars Personal Injury?
At Five Stars Personal Injury, we understand that each individual's journey towards recovery is unique. Our comprehensive approach ensures that every client receives personalized care tailored to their specific needs. Here are some reasons why you should choose us for your health and rehabilitation:
1. Expert and Experienced Team
Our team of healthcare professionals, including doctors, therapists, and nurses, have years of experience in handling personal injury cases. They are well-versed in the latest medical advancements and practices, ensuring that you receive the best possible care.
2. Comprehensive Treatment Plans
We believe in addressing the physical, emotional, and mental aspects of personal injury recovery. Our customized treatment plans incorporate various therapies, exercises, and counseling to help clients achieve holistic healing.
3. State-of-the-Art Facilities
We have invested in advanced medical equipment and state-of-the-art facilities to provide our clients with the highest standard of care. Our modern facility promotes a comfortable and supportive environment for optimal recovery.
4. Supportive and Compassionate Care
At Five Stars Personal Injury, we prioritize the well-being and comfort of our clients. Our friendly and empathetic staff members are always available to offer guidance, support, and reassurance throughout your recovery journey.
5. Proven Track Record of Success
We have helped numerous individuals successfully recover from personal injuries and improve their overall quality of life. Our satisfied clients' testimonials speak volumes about the level of care and attention they received at Five Stars Personal Injury.
Contact Us Today
If you or a loved one are in need of superior healthcare for personal injuries, don't hesitate to reach out to Five Stars Personal Injury. Our dedicated team is ready to assist you in your journey towards recovery. Contact us today to schedule an appointment or to learn more about our services.
Location:
Five Stars Personal Injury
123 Main Street
Haltom City, TX 12345
Contact Information:
Email: [email protected]
Phone: (555) 123-4567