Sports Recovery - Axis Sport and Spine - #RXChiro
Dec 21, 2021
Services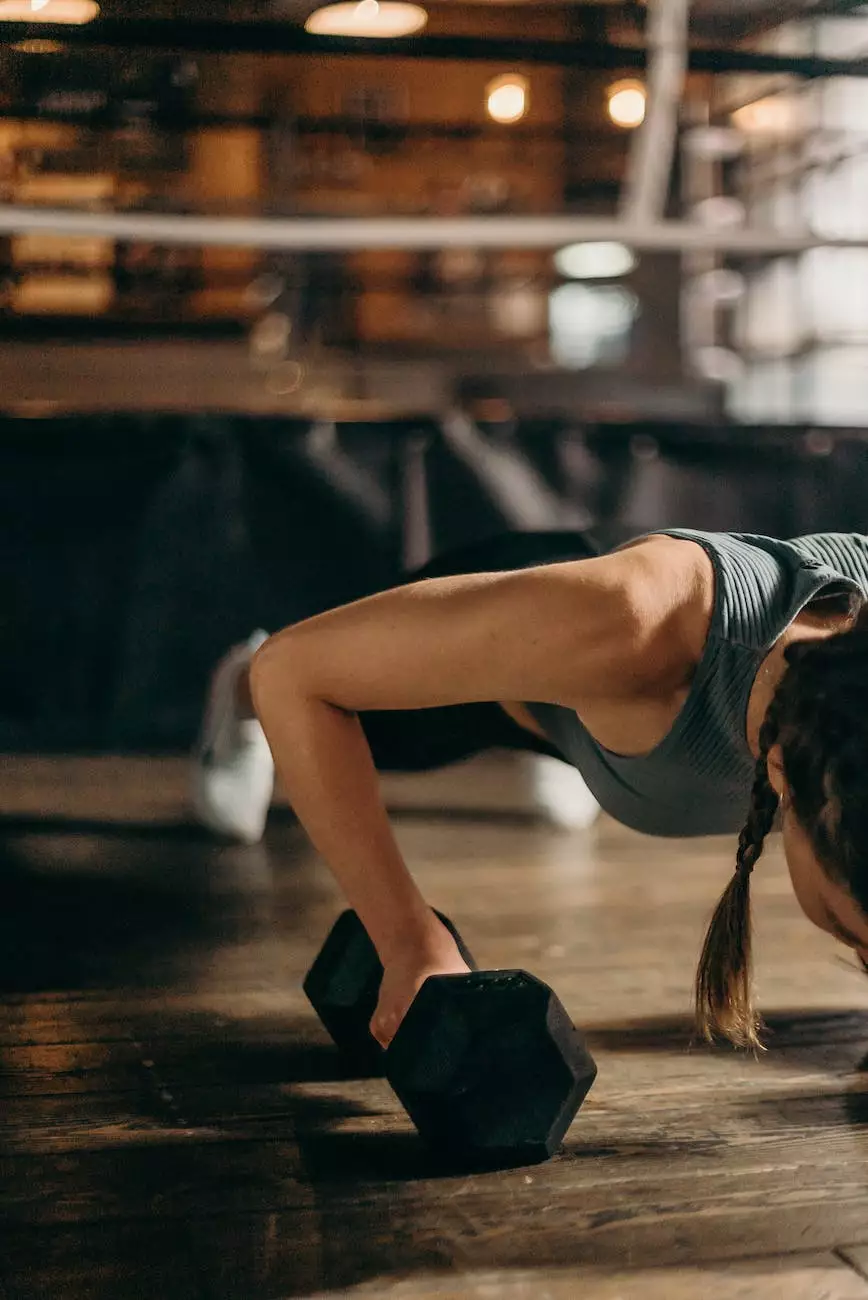 Introduction
Welcome to Five Stars Personal Injury, your premier source for top-notch health services. In partnership with Axis Sport and Spine, we offer comprehensive sports recovery solutions aimed at helping athletes regain their strength, flexibility, and overall well-being. Our team of highly proficient chiropractors and therapists is dedicated to providing the highest quality care to assist athletes in their recovery journey.
Why Choose Our Sports Recovery Services?
At Five Stars Personal Injury, we understand the unique needs and challenges that athletes face during their recovery process. That's why we have curated a range of specialized sports recovery services tailored to address their specific requirements.
Comprehensive Treatment Plans
Our sports recovery programs are carefully designed to encompass a wide range of therapeutic techniques, ensuring a holistic approach to healing. By combining chiropractic adjustments, physical therapy, massage therapy, and other modalities, we can effectively alleviate pain, improve mobility, and enhance athletic performance.
Expert Chiropractors
Our team of expert chiropractors is trained in diagnosing and treating sports-related injuries. They utilize advanced techniques to realign the spine, restore joint function, and enhance nervous system communication. By addressing the root cause of the problem, our chiropractors promote long-lasting recovery and help prevent future injuries.
Targeted Rehabilitation
We offer targeted rehabilitation programs that focus on strengthening specific muscle groups and improving overall flexibility and stamina. Our therapists work closely with athletes, providing personalized exercises and stretches to optimize recovery and prevent muscle imbalances.
Our Sports Recovery Services
Chiropractic Adjustments
Chiropractic adjustments play a crucial role in sports recovery by restoring proper alignment and function to the spine. Our skilled chiropractors perform precise adjustments to relieve pain, reduce inflammation, and promote natural healing.
Physical Therapy
Our certified physical therapists employ a variety of techniques, including therapeutic exercises, manual therapy, and electrical stimulation, to address musculoskeletal injuries. Physical therapy aids in improving strength, flexibility, and range of motion, enabling athletes to regain optimal function.
Massage Therapy
Massage therapy is an integral part of our sports recovery services. Our licensed therapists utilize various techniques, such as deep tissue massage, sports massage, and myofascial release, to promote muscle relaxation, enhance circulation, and relieve tension and soreness.
Rehabilitation Exercises
Our sports recovery programs incorporate targeted rehabilitation exercises to strengthen muscles, improve stability, and restore balance. These exercises are tailored to each athlete's specific needs and can help prevent future injuries by addressing underlying imbalances.
Kinesiology Taping
Kinesiology taping is a specialized technique used to support and stabilize injured muscles and joints. Our skilled therapists apply the tape strategically to promote proper movement patterns, reduce pain, and enhance athletic performance during the recovery process.
Conclusion
At Five Stars Personal Injury, our goal is to provide athletes with the highest level of sports recovery care. Through our partnership with Axis Sport and Spine, we offer a comprehensive range of services to support athletes in their journey to regain peak performance. With our expert team of chiropractors and therapists, we are dedicated to helping you recover from sports injuries and reach your full potential. Contact us today to learn more about our sports recovery services and start your journey towards enhanced athletic performance.