How to Exercise When Your Joints Ache from Arthritis
Oct 28, 2018
Blog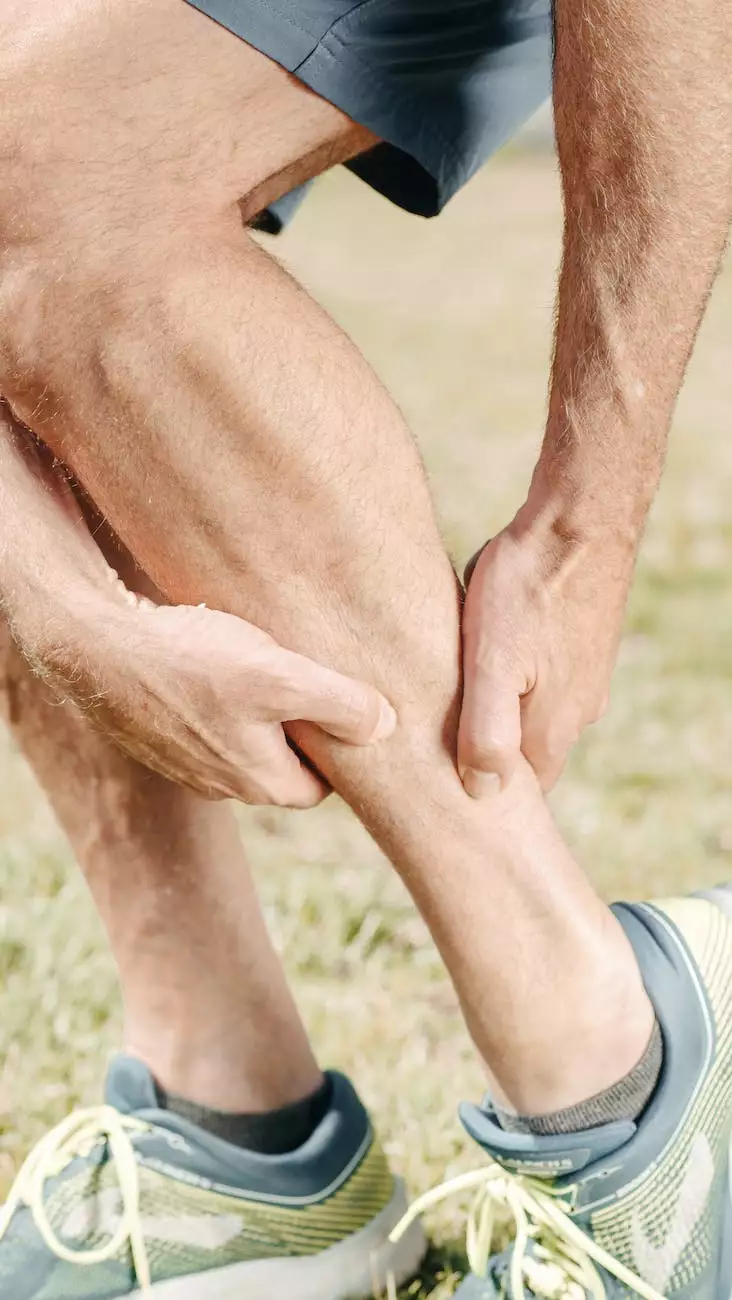 Introduction
Welcome to Five Stars Personal Injury's comprehensive guide on exercising when your joints ache from arthritis. In this article, we will provide you with valuable tips, exercises, and strategies to help you manage arthritis pain and maintain an active and fulfilling lifestyle.
Understanding Arthritis
Arthritis is a common condition characterized by inflammation and stiffness in the joints. There are several types of arthritis, including osteoarthritis, rheumatoid arthritis, and psoriatic arthritis. Regardless of the type, arthritis can cause discomfort and limited mobility, making it challenging to engage in physical activities. However, exercise is essential for managing arthritis and improving joint health.
Benefits of Exercise for Arthritis
Engaging in regular exercise offers numerous benefits for individuals with arthritis:
Reduced joint pain and stiffness
Improved joint flexibility and range of motion
Strengthening of muscles surrounding the joints
Improved mood and mental well-being
Weight management and maintenance
Exercises for Arthritis
It's important to choose exercises that are gentle on the joints while providing the necessary benefits. Here are some exercises to consider:
1. Low-Impact Aerobic Exercises
Aerobic exercises, such as walking, swimming, or cycling, are excellent options for individuals with arthritis. These exercises help improve cardiovascular health and promote overall fitness without putting excessive stress on the joints.
2. Strength Training
Strength training exercises, using resistance bands or light weights, can help build and maintain muscle strength around the affected joints. Strong muscles provide better support and stability, reducing joint pain and improving functionality.
3. Flexibility and Range-of-Motion Exercises
Stretching exercises are crucial for maintaining joint flexibility and improving range of motion. Activities like yoga or tai chi can help enhance balance, coordination, and joint mobility, while also promoting relaxation and stress reduction.
4. Water-Based Exercises
Exercising in water is particularly beneficial for individuals with arthritis due to its low-impact nature. Water provides buoyancy, reducing the stress on the joints and allowing for easier movement. Consider activities like water aerobics or swimming for joint-friendly workouts.
5. Physical Therapy and Adapted Exercises
In some cases, working with a physical therapist who specializes in arthritis can provide valuable guidance and support. They can create personalized exercise programs tailored to your specific needs, ensuring optimal results while minimizing the risk of injury.
Important Considerations
Before starting any exercise program, it's essential to keep the following considerations in mind:
1. Consult with Your Healthcare Provider
Prioritize your safety by consulting with your healthcare provider before starting any new exercise regimen. They can provide personalized advice and recommendations based on your specific condition.
2. Start Slowly
Begin with gentle exercises and gradually increase the intensity and duration over time. Listen to your body and take breaks when needed. It's normal to experience some discomfort, but if you feel severe pain, stop and consult your healthcare provider.
3. Use Proper Technique and Form
Proper technique and form are crucial to prevent injuries and optimize the effectiveness of your workouts. If you're unsure about the correct form, consider working with a certified fitness professional.
4. Listen to Your Body
Pay attention to how your body feels during and after exercise. If any specific activity consistently causes discomfort or pain, modify or avoid it. Everyone's experience with arthritis is unique, so it's important to find exercises that work best for you.
Conclusion
Exercise is a valuable tool in managing arthritis pain and improving joint health. By incorporating suitable exercises into your routine and following the necessary precautions, you can experience significant benefits and maintain an active lifestyle. Remember to consult with your healthcare provider or a qualified professional to develop an individualized exercise plan that meets your specific needs and abilities.
For more information and personalized assistance, contact Five Stars Personal Injury today. Our team of experts is dedicated to helping individuals with arthritis lead healthier and more fulfilling lives through effective exercise strategies. We are here to support you every step of the way!