Is It Time to Seek Treatment for Your Lower Back Pain?
Aug 24, 2022
Blog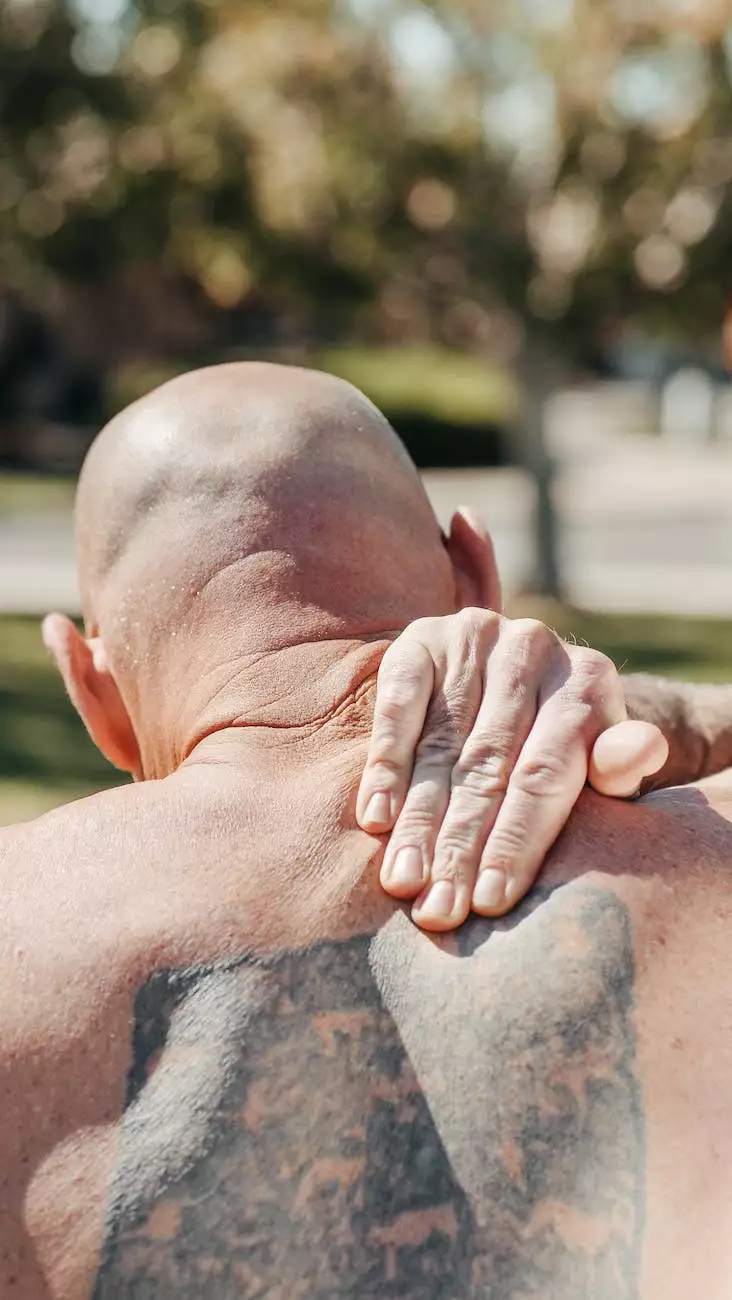 Welcome to Five Stars Personal Injury, where we are dedicated to helping individuals like you find relief from lower back pain. In this comprehensive guide, we will explore the common causes, symptoms, and treatment options available to alleviate your discomfort and improve your quality of life.
Understanding Lower Back Pain
Lower back pain is a prevalent condition that affects millions of people around the world. It can range from a mild, dull ache to a debilitating, sharp pain that interferes with daily activities. Identifying the underlying cause of your lower back pain is vital in determining the appropriate treatment approach.
Common Causes of Lower Back Pain
There are several factors that contribute to lower back pain. Some common causes include:
Poor posture and body mechanics
Muscle strains and sprains
Herniated or bulging discs
Spinal stenosis
Arthritis
Sciatica
Degenerative disc disease
It is important to note that these are just a few examples, and a thorough evaluation by a healthcare professional is necessary to accurately diagnose the root cause of your specific lower back pain.
Symptoms and Discomfort
The symptoms associated with lower back pain can vary depending on the underlying cause and severity of the condition. Some common symptoms include:
Localized or radiating pain in the lower back area
Stiffness or reduced range of motion
Muscle spasms
Tingling or numbness in the legs
Difficulty standing or walking for extended periods
If you experience any of these symptoms, it is important to consult with a healthcare professional for a proper evaluation and diagnosis.
Effective Treatment Options for Lower Back Pain
Physical Therapy
Physical therapy is often recommended as a conservative treatment option for managing and reducing lower back pain. A qualified physical therapist can develop a personalized exercise program to strengthen the muscles in your core and back, improve flexibility, and alleviate pain.
Medication
Over-the-counter pain medications such as nonsteroidal anti-inflammatory drugs (NSAIDs) may provide temporary relief from lower back pain. In some cases, prescription medications may be necessary to manage severe pain or inflammation.
Chiropractic Care
Chiropractic care focuses on the proper alignment of the spine and musculoskeletal system. A chiropractor can perform adjustments and manipulations to relieve pressure on the nerves and promote natural healing and pain reduction.
Injections
In some instances, injections may be recommended to alleviate lower back pain. These injections may include corticosteroids or numbing medications to reduce inflammation and provide temporary relief.
Alternative Therapies
The use of alternative therapies such as acupuncture, massage therapy, and yoga have shown promise in relieving lower back pain. These approaches can help reduce muscle tension, increase circulation, and promote relaxation.
Surgical Intervention
In severe cases where conservative treatments have been unsuccessful, surgical intervention may be considered. Surgical procedures aim to address and correct the underlying cause of lower back pain, such as herniated discs or spinal instability.
When to Seek Professional Help
If you are experiencing lower back pain that persists for more than a few days or is significantly impacting your daily activities, it is recommended to seek professional medical assistance. A healthcare professional specializing in the diagnosis and treatment of lower back pain can provide a thorough evaluation and create an individualized treatment plan tailored to your specific needs.
Remember, early intervention is often key to preventing further progression of lower back pain and promoting a faster recovery.
Contact Five Stars Personal Injury for Comprehensive Lower Back Pain Treatment
As experts in personal injury care, the team at Five Stars Personal Injury understands the challenges and impact that lower back pain can have on your life. We are dedicated to providing compassionate and effective treatment options tailored to your unique situation.
Don't let lower back pain dictate your life. Contact Five Stars Personal Injury today to schedule an appointment and take the first step towards a pain-free future.
© 2021 Five Stars Personal Injury. All rights reserved. | 5starhaltomcity.com