Neck Pain - Austin
Jun 30, 2021
Services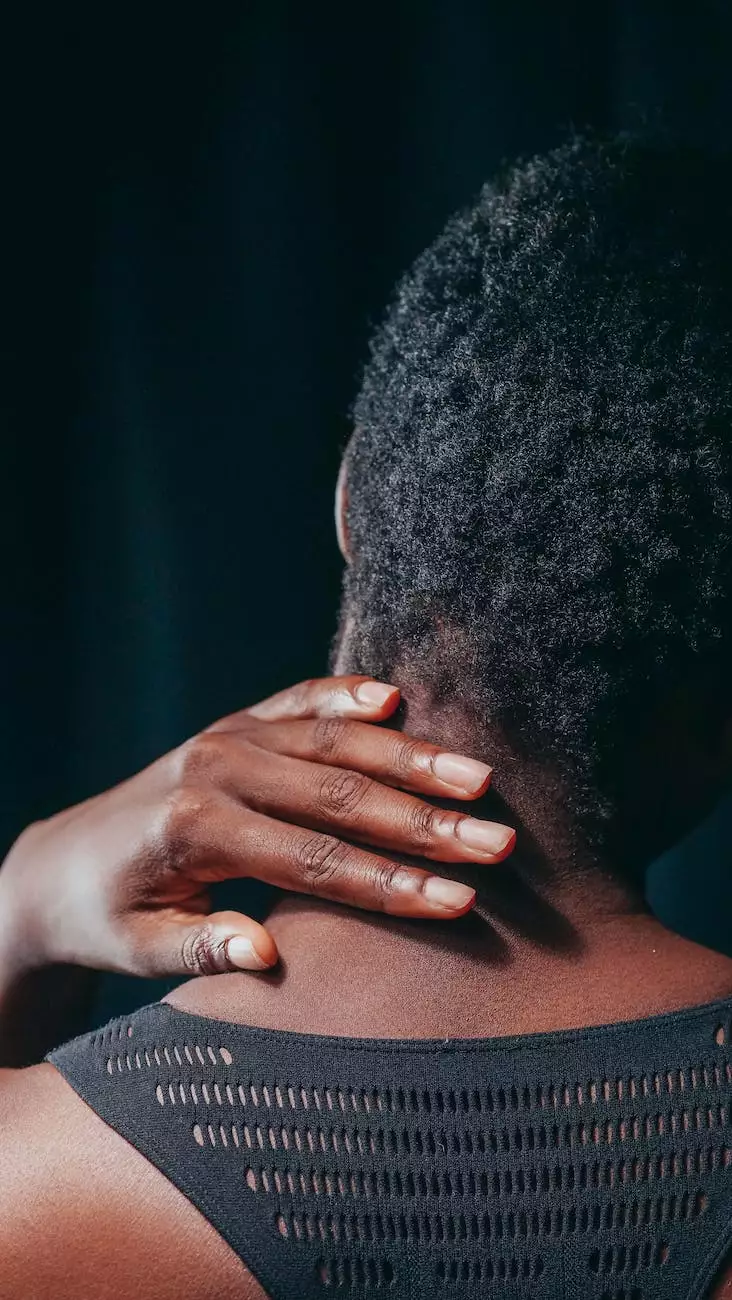 Get Relief from Neck Pain with Five Stars Personal Injury
Welcome to Five Stars Personal Injury, your premier destination for comprehensive neck pain treatment in the Austin area. Neck pain can be debilitating, affecting your daily activities, work productivity, and overall quality of life. Our dedicated team of healthcare professionals is here to provide you with personalized care and effective solutions to alleviate your neck pain.
We Understand the Impact of Neck Pain on Your Life
Neck pain can stem from various causes such as poor posture, muscle strains, whiplash injuries, herniated discs, and even stress. At Five Stars Personal Injury, we understand that each individual's experience with neck pain is unique, and that's why we offer tailored treatment plans to address your specific needs. Our team of experienced specialists will accurately diagnose the cause of your neck pain and develop a comprehensive treatment approach that aims to provide long-lasting relief.
Comprehensive Diagnosis and Treatment
With years of experience in the field of neck pain treatment, we have developed a reputation for delivering exceptional patient care. Our advanced diagnostic techniques allow us to pinpoint the exact source of your neck pain, ensuring that we develop a targeted treatment plan to address the underlying cause. Whether your neck pain is a result of a recent injury, chronic condition, or musculoskeletal dysfunction, we are equipped to provide you with effective treatment options.
Our Treatment Options
Physical Therapy: Our skilled physical therapists utilize a range of techniques to strengthen the neck muscles, improve flexibility, and reduce pain.
Chiropractic Care: Our experienced chiropractors employ spinal adjustments and manual therapies to realign the spine and alleviate neck pain.
Injections: When necessary, our pain management specialists may recommend targeted injections to reduce inflammation and provide immediate relief.
Medication: Our expert medical professionals may prescribe medications to manage your pain and facilitate the healing process.
Massage Therapy: Our licensed massage therapists offer therapeutic massages to alleviate muscle tension and promote relaxation.
Why Choose Five Stars Personal Injury for Neck Pain Treatment?
When it comes to finding the best neck pain treatment in Austin, Five Stars Personal Injury stands out for several reasons:
1. Expertise:
Our team of healthcare professionals includes board-certified physicians, skilled physical therapists, experienced chiropractors, and dedicated massage therapists who specialize in the treatment of neck pain. Rest assured that you are in capable hands.
2. Personalized Care:
We believe in providing personalized care to each and every patient. We take the time to understand your unique concerns and develop a tailored treatment plan that addresses your specific needs. You will receive individual attention throughout your treatment journey.
3. State-of-the-Art Facilities:
Our modern and well-equipped facilities are designed to provide you with a comfortable and conducive environment for your treatment sessions. We utilize the latest technologies to ensure accurate diagnosis and effective treatment outcomes.
4. Patient Satisfaction:
We prioritize patient satisfaction and aim to exceed your expectations. Our friendly staff goes above and beyond to make your experience with us as seamless and pleasant as possible.
Contact Five Stars Personal Injury Today
If you are seeking relief from neck pain and are in the Austin area, look no further than Five Stars Personal Injury. Don't let neck pain limit your activities or hinder your quality of life. Contact us today to schedule a consultation and take the first step towards finding effective solutions for your neck pain.
Five Stars Personal Injury
Category: Health
Address: 123 Main Street, Austin, TX 12345
Phone: 555-123-4567
Website:http://5starhaltomcity.com/neck-pain