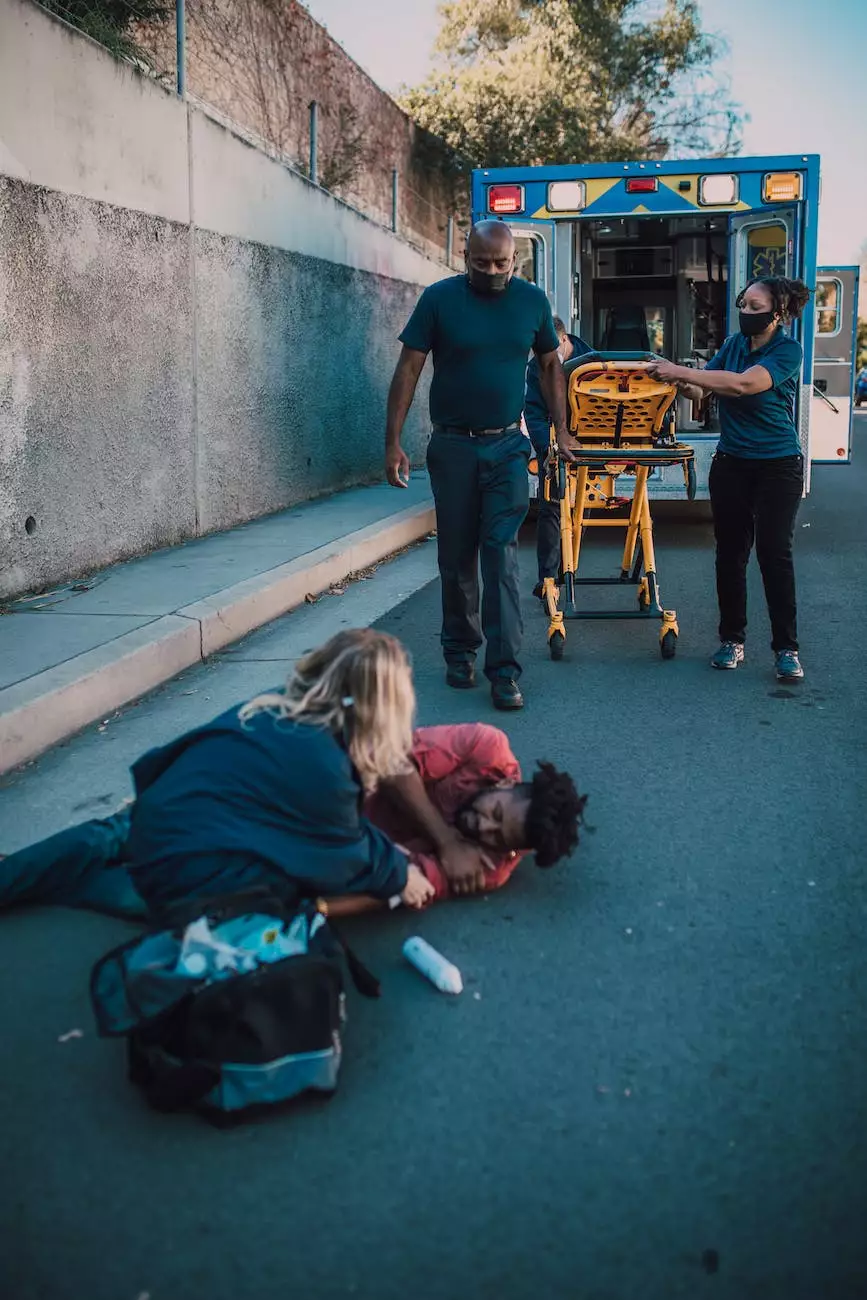 Welcome to the New Patient Center of Five Stars Personal Injury. We understand that arriving at a healthcare facility for the first time can be nerve-wracking. On this page, we aim to provide you with all the information you need to make your visit as seamless and comfortable as possible.
Comprehensive Health Services
At Five Stars Personal Injury, we are committed to providing high-quality healthcare services in the field of personal injury.
As a leading provider in the Health category, we offer a wide range of treatments and therapies that focus on your well-being. Our team of experienced healthcare professionals is dedicated to helping you recover from your injuries and regain your optimal health.
What to Expect
Initial Consultation
When you visit our New Patient Center, our friendly staff will welcome you and guide you through the initial consultation process. We will take the time to listen to your concerns and gather essential information about your health history.
Thorough Examination
Once we have gathered your health history, we will conduct a comprehensive examination to assess your condition. Our team utilizes state-of-the-art diagnostic tools and techniques to accurately evaluate your injuries and determine the most effective treatment options.
Personalized Treatment Plans
Based on the findings from your examination, our expert healthcare professionals will develop personalized treatment plans tailored to your specific needs. We believe in a holistic approach to healing, considering both physical and emotional aspects to assist in your recovery process.
Our treatment plans may include a combination of chiropractic care, physical therapy, massage therapy, and other specialized treatments that have proven to be effective in promoting recovery.
Ongoing Support and Education
At Five Stars Personal Injury, we value patient education and empowerment. We are committed to providing ongoing support and guidance throughout your healing journey. Our team will ensure you have a clear understanding of your condition, treatment options, and self-care techniques.
We believe that knowledge is key to making informed decisions about your health. We will equip you with the necessary tools and resources to manage your condition beyond our center.
Convenient Location and Scheduling
Our New Patient Center is conveniently located at http://5starhaltomcity.com/new-patient-center.html. We understand the importance of accessible healthcare, and we strive to make your experience as convenient as possible.
To schedule an appointment with us, please visit our website or give us a call. Our dedicated staff will be more than happy to assist you in finding a suitable time for your visit.
Partnering in Your Recovery
Choosing the right healthcare facility is crucial to your recovery. At Five Stars Personal Injury, we are proud to have served the community for many years, earning the trust of countless patients.
When you choose us, you are not just another patient; you become part of our extended family. We are committed to partnering with you on your journey to recovery and improved well-being.
Whether you have been injured in an accident or are seeking treatments for chronic pain, our New Patient Center is here to provide the support and care you deserve. We believe in the power of compassionate healthcare and the positive impact it can have on your life.
Contact Us Today
If you're ready to take the next step towards better health, Five Stars Personal Injury is here to help. Contact our New Patient Center today to schedule an appointment or learn more about our comprehensive healthcare services.
Experience the difference with Five Stars Personal Injury, where your well-being is our priority.