Chiropractor in Austin, TX, US :: Massage Therapy
Dec 11, 2020
Services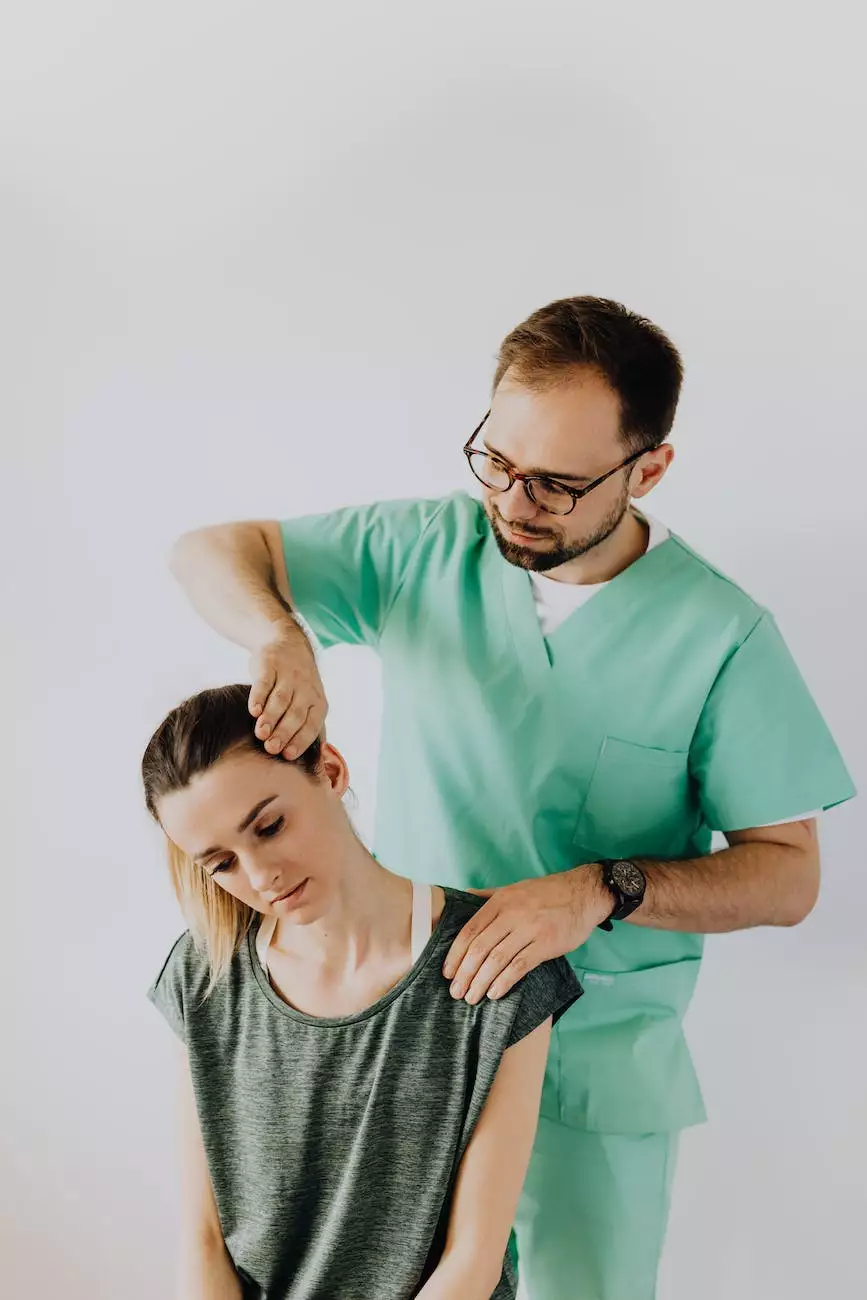 Welcome to Five Stars Personal Injury, your premier destination for top-notch chiropractic care and massage therapy in Austin, TX. Our team of expert chiropractors and massage therapists are dedicated to providing you with the highest quality of care and exceptional service to help you live a pain-free life.
The Benefits of Massage Therapy
Massage therapy is a holistic approach to healing and wellness that has been practiced for centuries. It offers a wide range of physical, mental, and emotional benefits that can greatly enhance your overall well-being. Here are some of the key benefits you can experience through regular massage therapy sessions:
1. Pain Relief
Whether you're suffering from acute or chronic pain, massage therapy can be an effective non-invasive solution. Our skilled therapists will target specific areas of tension and apply techniques that promote relaxation and alleviate pain. Through the release of muscular tension and improved blood circulation, you can experience significant pain relief and improved mobility.
2. Stress Reduction
Modern life can be incredibly stressful, and chronic stress can have a negative impact on your overall health and well-being. Massage therapy is known to reduce stress levels by promoting the release of endorphins, which are natural mood regulators. As you indulge in a soothing massage, you'll feel the tension melt away, leaving you feeling relaxed, rejuvenated, and ready to face the challenges of daily life.
3. Improved Posture and Flexibility
Poor posture and limited flexibility can lead to various musculoskeletal issues and affect your quality of life. Our chiropractors and massage therapists work together to address postural imbalances and muscular restrictions. Massage therapy helps lengthen and stretch tight muscles, improving your posture and flexibility over time. With regular sessions, you'll notice a significant improvement in your body's overall alignment and function.
4. Enhanced Sports Performance
Whether you're a professional athlete or a fitness enthusiast, massage therapy can play a vital role in enhancing your sports performance. It helps to speed up recovery from strenuous workouts, reduces the risk of injuries, and increases joint flexibility. Our skilled therapists are experienced in sports massage, targeting specific muscle groups to improve your performance and prevent future injuries.
5. Improved Mood and Mental Clarity
Massage therapy goes beyond physical benefits; it also has a profound impact on your mental and emotional well-being. As you relax deeply during a massage, your brain releases serotonin, dopamine, and oxytocin – neurotransmitters responsible for feelings of happiness, relaxation, and connection. Regular massage sessions can help reduce anxiety, depression, and promote mental clarity, leaving you feeling more balanced and centered.
Why Choose Five Stars Personal Injury for Massage Therapy?
At Five Stars Personal Injury, we prioritize your health and well-being above all else. Here are some of the reasons why we are the best choice for massage therapy in Austin, TX:
1. Expert Chiropractors and Massage Therapists
Our team consists of highly skilled and experienced chiropractors and massage therapists who are committed to providing exceptional care. With their expertise and knowledge, you can trust that you're in good hands.
2. Personalized Treatment Plans
We understand that every individual is unique, and so are their healthcare needs. Our chiropractors and massage therapists create personalized treatment plans tailored to address your specific concerns and goals.
3. State-of-the-Art Facilities
Our modern and well-equipped facilities provide a comfortable and relaxing environment for your massage therapy sessions. We strive to create a serene and welcoming atmosphere that enhances your overall experience.
4. Comprehensive Approach to Wellness
At Five Stars Personal Injury, we believe in taking a comprehensive approach to your overall wellness. In addition to massage therapy, we offer a wide range of chiropractic services and other holistic treatments to support your health goals.
5. Convenient Location
Our clinic is conveniently located in Austin, TX, making it easily accessible for residents of the city and surrounding areas. We value your time and strive to provide convenient scheduling options to accommodate your busy lifestyle.
Contact Us for Massage Therapy in Austin, TX
If you're looking for high-quality massage therapy in Austin, TX, Five Stars Personal Injury is your go-to destination. Our skilled chiropractors and massage therapists are passionate about helping you achieve optimal health and well-being. Contact us today to book your rejuvenating massage session and experience the transformative benefits of massage therapy. Don't let pain and stress hold you back – take the first step towards a healthier, happier you!