Rehabilitation Services by Five Stars Personal Injury
Oct 30, 2019
Services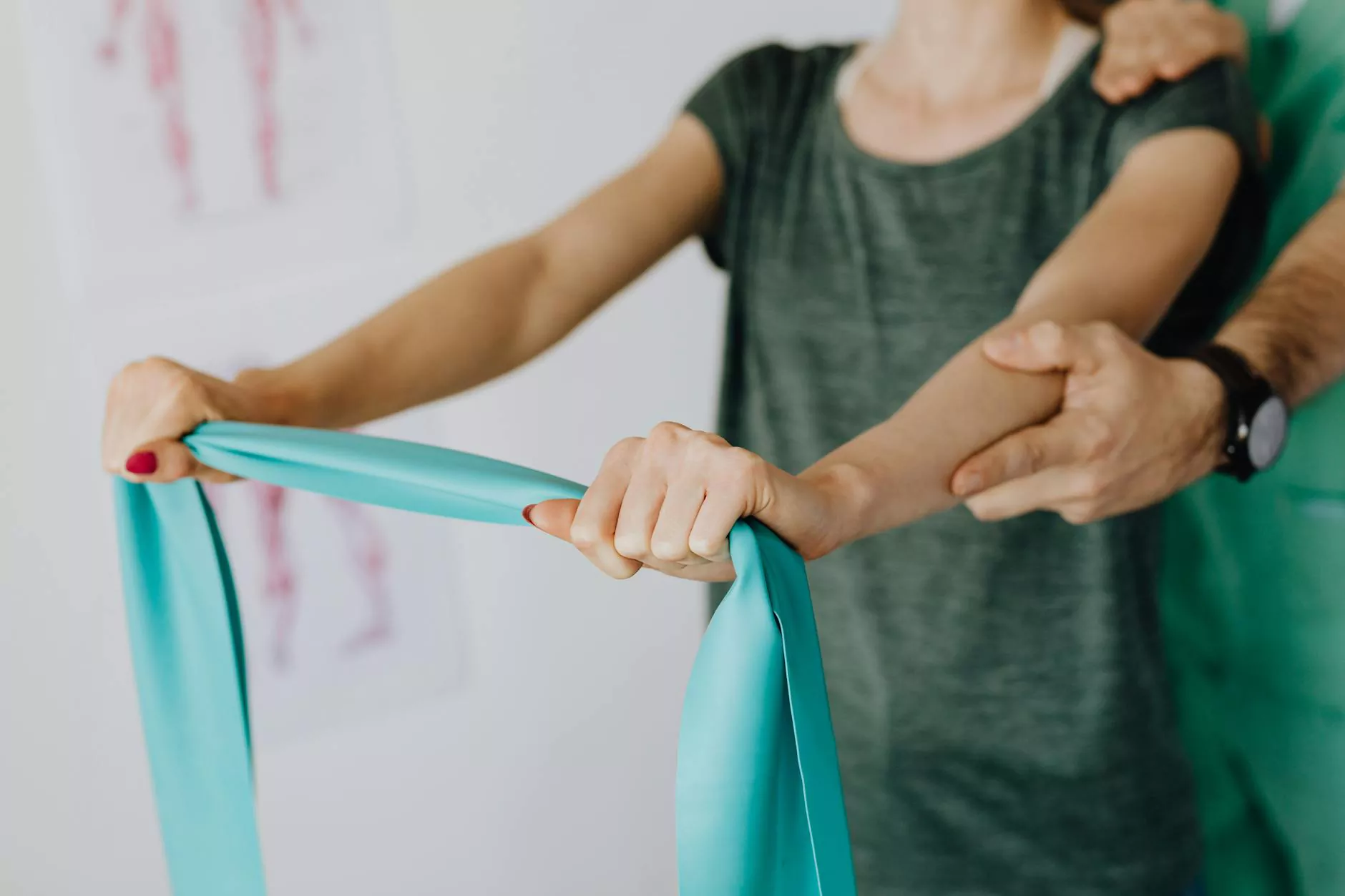 Regain Your Health and Well-being with our Expert Chiropractic Rehabilitation
Welcome to Five Stars Personal Injury, your reliable source for exceptional rehabilitation services in Austin, TX, US. We understand how crucial it is to regain your health and well-being after experiencing injuries or chronic conditions. Our highly proficient chiropractors and advanced techniques can provide you with the comprehensive care you need to restore your body's functionality and improve your overall quality of life.
Why Choose Five Stars Personal Injury for Your Rehabilitation Needs?
At Five Stars Personal Injury, we pride ourselves on delivering personalized and effective rehabilitation services tailored to each patient's unique needs. By choosing our chiropractic care, you gain access to the following advantages:
1. Expert Chiropractors with Extensive Experience:
Our team of skilled chiropractors in Austin, TX, US, has years of experience in providing successful rehabilitation treatments. They stay updated with the latest advancements in chiropractic care to ensure you receive the best treatment options available.
2. State-of-the-Art Rehabilitation Techniques:
We utilize advanced and evidence-based techniques to address various conditions and injuries effectively. From manual adjustments to therapeutic exercises and rehabilitation programs, our comprehensive range of modalities ensures optimal outcomes for our patients.
3. Customized Treatment Plans:
Understanding that every patient is unique, we create personalized treatment plans that focus on your specific goals and requirements. Our chiropractors will assess your condition thoroughly and develop a tailored rehabilitation program to support your recovery journey.
4. Comprehensive and Holistic Approach:
Our approach to rehabilitation combines chiropractic care with complementary therapies such as massage, physical therapy, and nutritional counseling. By addressing various aspects of your health, we aim to promote overall well-being and a faster, long-lasting recovery.
Comprehensive Rehabilitation Services We Offer
At Five Stars Personal Injury, we offer a wide range of rehabilitation services designed to address different injuries, conditions, and concerns. Our services include:
1. Injury Rehabilitation:
If you have suffered an injury due to sports, accidents, or work-related incidents, we are here to help you recover and regain optimal function. Our team will create a personalized rehabilitation plan to alleviate pain, restore mobility, and strengthen your injured area.
2. Post-Surgical Rehabilitation:
Our chiropractic rehabilitation services are designed to support post-surgical recovery. We work closely with you and your surgeon to develop a comprehensive plan focused on pain management, restoring range of motion, and promoting faster healing.
3. Chronic Pain Management:
If you suffer from chronic pain conditions like arthritis, fibromyalgia, or back pain, our chiropractors can provide effective pain management strategies. Through a combination of gentle adjustments, therapeutic exercises, and lifestyle guidance, we aim to reduce pain and improve your daily functioning.
4. Athletic Rehabilitation:
For athletes seeking optimal performance and injury prevention, our rehabilitation services can enhance your physical abilities and help you recover from sports-related injuries. We focus on strengthening key muscle groups, improving flexibility, and enhancing overall athletic performance.
Contact Five Stars Personal Injury for Personalized Rehabilitation
Don't let injuries or chronic conditions hold you back from living a fulfilling and active life. Reach out to Five Stars Personal Injury today and experience top-quality chiropractic rehabilitation services in Austin, TX, US. Our skilled team is committed to helping you recover effectively, regain your health and well-being, and get back to doing what you love. Take the first step towards your rehabilitation journey by contacting our friendly staff now.
Note: While quality content is one of the factors influencing search rankings, it's important to note that there are several other aspects, including website structure, backlinks, and user experience, that can impact ranking positions. Achieving top rankings requires a holistic SEO strategy.