Nerve Flossing and Low Back Pain
Sep 27, 2020
Blog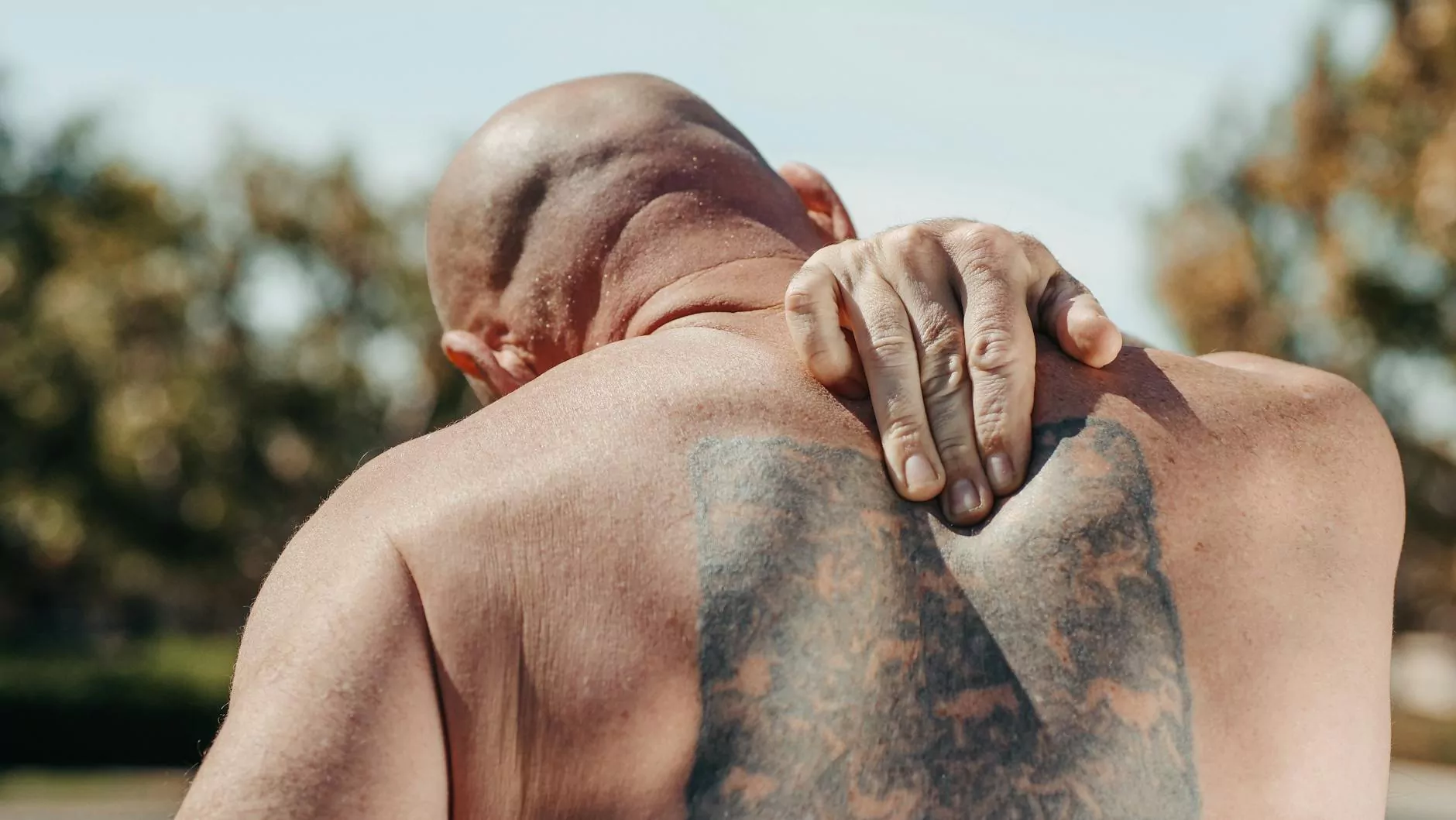 Are you suffering from low back pain and seeking a natural and effective solution? Look no further! Five Stars Personal Injury provides valuable information on how nerve flossing can help alleviate low back pain and improve your overall well-being.
The Connection Between Nerves and Low Back Pain
Understanding the relationship between nerves and low back pain is crucial in finding long-lasting relief. The sciatic nerve is the largest nerve in the body and runs from the lower back, through the buttocks, and down the leg. When this nerve becomes irritated or compressed, it can result in pain, tingling, and even weakness in the lower back and legs.
Many factors can contribute to sciatic nerve irritation, including prolonged sitting, poor posture, muscle imbalances, herniated discs, and spinal misalignments. Nerve flossing, also known as nerve gliding or neural mobilization, is a technique that can help release tension on the sciatic nerve and provide relief from low back pain.
What is Nerve Flossing?
Nerve flossing is a gentle and controlled movement of the affected nerve to reduce tension and improve its mobility. This technique involves a series of specific exercises and stretches that target the sciatic nerve, helping it glide smoothly through the surrounding tissues.
During nerve flossing, you will perform slow and deliberate movements that mimic the natural path of the nerve. By gently tensioning and relaxing the nerve, you can break up adhesions, improve blood flow, and reduce inflammation, ultimately reducing low back pain symptoms.
How does Nerve Flossing Help with Low Back Pain?
Nerve flossing offers several benefits for individuals experiencing low back pain:
Pain Relief: By mobilizing the sciatic nerve, nerve flossing can help alleviate pain associated with low back issues. It targets the source of the pain instead of merely masking the symptoms.
Increase Flexibility: Regular nerve flossing exercises can improve the flexibility and range of motion in the lower back and legs, reducing stiffness and promoting overall mobility.
Improved Circulation: Nerve flossing promotes blood flow to the affected area, enhancing the delivery of oxygen and nutrients to help with the healing process.
Natural and Non-Invasive: Unlike medications or invasive procedures, nerve flossing is a non-invasive and safe method for managing low back pain. It can be incorporated into your daily routine and serve as a long-term solution.
How to Perform Nerve Flossing Exercises
Proper technique is crucial to ensure the effectiveness and safety of nerve flossing exercises. It is recommended to consult with a healthcare professional or physical therapist before starting any new exercise program.
Exercise 1: Seated Nerve Flossing
Sit on a stable chair with your back straight and feet flat on the ground.
Lift one leg, keeping it straight, and flex your foot towards your body.
Slowly lower your leg while pointing your toe away from you.
Repeat this movement for 10-15 repetitions on each leg, gradually increasing the range of motion as tolerated.
Exercise 2: Supine Nerve Flossing
Lie flat on your back with your legs extended.
Bend one knee towards your chest, while keeping the other leg straight.
Flex your foot and gently pull the bent knee across your body.
Hold for a few seconds and release, ensuring smooth and controlled movements.
Repeat the exercise on both sides for 10-15 repetitions.
Remember to listen to your body and perform these exercises within your comfort level. If you experience any pain or discomfort, discontinue the exercises and consult with a healthcare professional.
Conclusion
Chronic low back pain can significantly impact your daily life and overall well-being. By incorporating nerve flossing exercises into your routine, you can effectively manage low back pain, enhance flexibility, and improve your quality of life.
At Five Stars Personal Injury, we are dedicated to providing comprehensive resources and solutions for individuals seeking natural alternatives for pain management. Visit our website to learn more about nerve flossing and other effective techniques for overcoming low back pain.