Clinic Ball Exercises
Nov 14, 2018
Services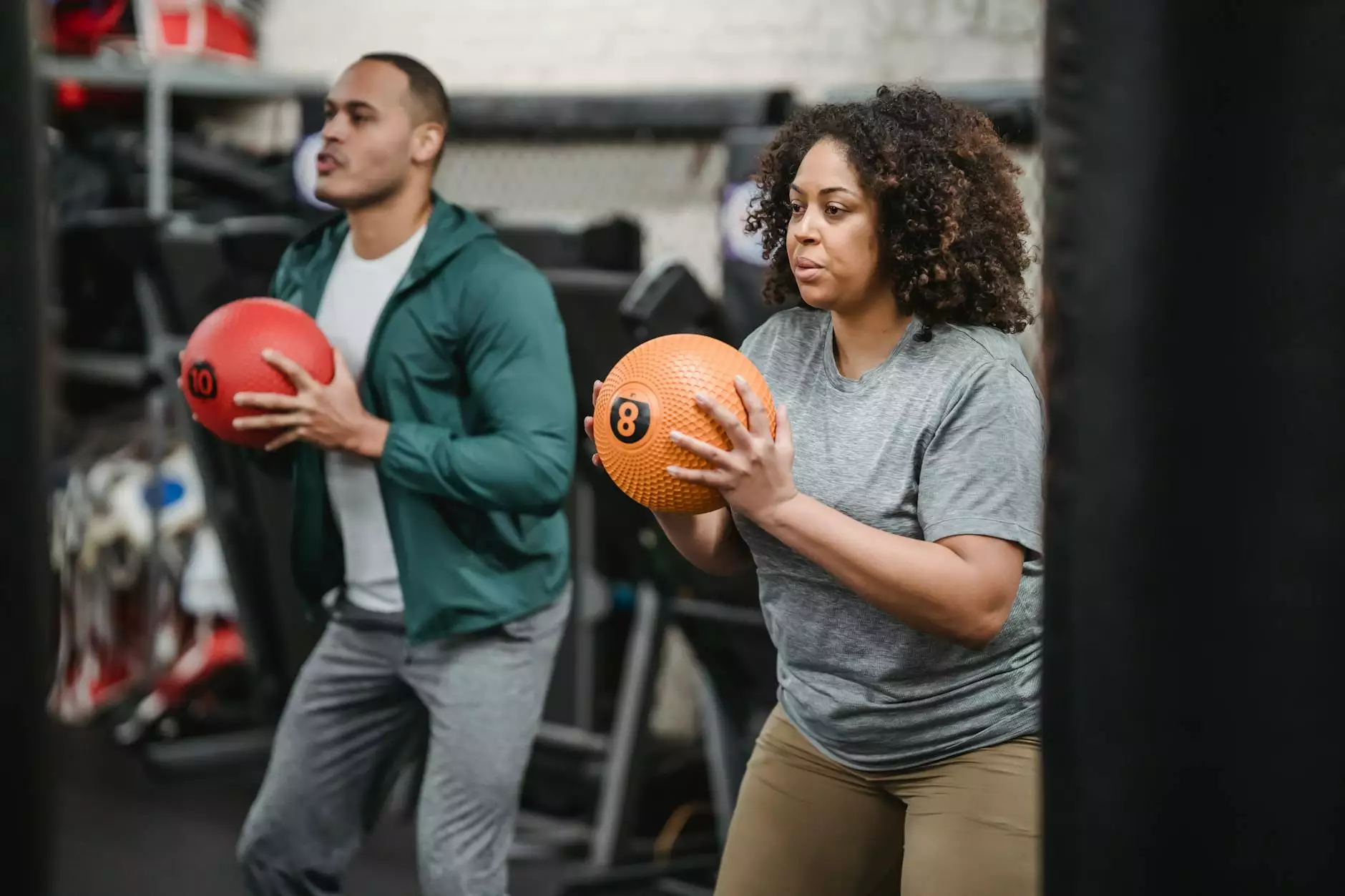 Introduction
Welcome to Five Stars Personal Injury, your go-to resource for all your health and fitness needs. In this article, we will delve into the world of clinic ball exercises, highlighting their benefits and how they can help improve your overall physical well-being.
What are Clinic Ball Exercises?
Clinic ball exercises, also known as Swiss ball or stability ball exercises, involve the use of a large inflatable ball to target different muscle groups and improve balance and stability. These exercises are widely recommended by fitness professionals and physical therapists as they provide an effective and engaging way to enhance both strength and flexibility.
Benefits of Clinic Ball Exercises
Clinic ball exercises offer numerous benefits for individuals of all fitness levels. These exercises can:
Improve core strength and stability
Enhance balance and coordination
Strengthen muscles and increase flexibility
Prevent injuries by promoting proper posture and alignment
Support rehabilitation for various musculoskeletal conditions
Top Clinic Ball Exercises
1. Ball Squats
Ball squats are a great way to engage your lower body muscles, including the quadriceps, hamstrings, and glutes. Start by standing in front of the ball, positioning it between your lower back and a wall. Lower your body into a squat position, keeping your knees aligned with your toes. Repeat for the desired number of repetitions.
2. Ball Plank
The ball plank exercise is an excellent way to strengthen your core muscles. Begin by placing your forearms on the ball and aligning your body into a straight line. Engage your core and hold the position for as long as you can while maintaining proper form. This exercise targets the abs, back, and shoulders.
3. Ball Bridges
Ball bridges target the glutes, hamstrings, and lower back muscles. Lie on your back with your feet resting on the ball, knees bent at a 90-degree angle. Lift your hips off the ground, squeezing your glutes and keeping your core engaged. Hold for a few seconds before lowering your hips back down. Repeat for multiple sets.
4. Ball Russian Twists
To engage your obliques and improve rotational strength, try ball Russian twists. Sit on the ball with your feet firmly planted on the ground. Lean back slightly, keeping your back straight. Twist your torso to one side and then to the other, touching the ball on each side. Repeat this movement while maintaining control and stability.
5. Ball Hamstring Curls
Ball hamstring curls target the hamstrings while also engaging the glutes and core. Lie on your back with your feet resting on the ball. Lift your hips off the ground, keeping your body in a straight line. Bend your knees and pull the ball towards your glutes using your feet. Extend your legs back out, rolling the ball away from you. Repeat for the desired number of repetitions.
Conclusion
Incorporating clinic ball exercises into your fitness routine can significantly contribute to your overall health and well-being. The wide range of exercises available allows for customization based on your goals and fitness level. Remember to consult with a qualified professional before attempting any new exercise regimen, especially if you have pre-existing health conditions or injuries. Take advantage of the numerous benefits that clinic ball exercises offer and elevate your fitness journey to new heights!