Clinic Band Exercises for Rehabilitation and Post-Injury Recovery
Apr 28, 2022
Services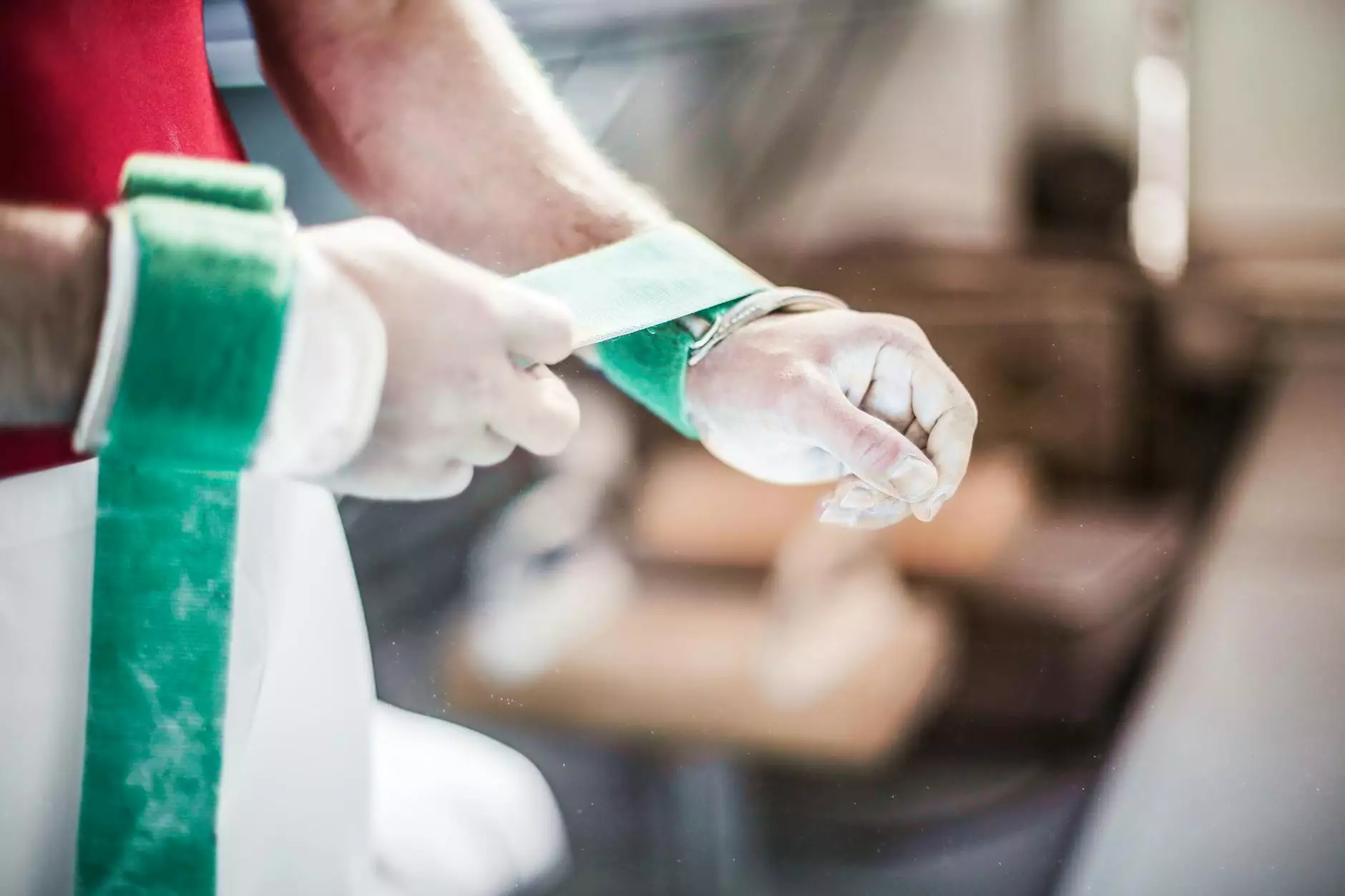 Welcome to Five Stars Personal Injury's comprehensive guide on clinic band exercises. In this article, we will provide you with detailed instructions on various exercises that utilize clinic bands. These exercises are designed to aid in your rehabilitation and post-injury recovery process, helping you regain strength, flexibility, and mobility. Whether you are recovering from a sports injury, surgery, or simply looking to improve your overall fitness, incorporating clinic band exercises into your routine can be highly beneficial.
Why Choose Clinic Band Exercises?
Clinic bands, also known as resistance bands or therapy bands, are versatile and effective tools for rehabilitation and strengthening. They come in different resistances, allowing for progressive resistance training as your strength improves. Clinic bands are lightweight and portable, making them convenient for in-home use or when traveling.
Unlike traditional weights, clinic bands provide variable resistance throughout the entire range of motion, challenging your muscles in a controlled manner. This helps improve muscle strength, endurance, and stability, while also reducing the risk of straining or injuring your muscles.
Benefits of Clinic Band Exercises
Clinic band exercises offer numerous benefits for individuals undergoing rehabilitation or recovering from injuries. Here are some key advantages:
Improved Strength: Clinic bands target specific muscle groups, helping you build strength and muscle tone. As you progress, you can increase the resistance for continued gains.
Enhanced Flexibility: By incorporating stretching exercises with clinic bands, you can improve flexibility and joint range of motion, making daily movements easier.
Increased Stability and Balance: Clinic bands challenge your stabilizer muscles, which are important for maintaining balance and preventing falls or other injuries.
Low-Impact Exercise: If you're recovering from an injury or have joint issues, clinic band exercises offer a low-impact option to strengthen your muscles without putting excessive stress on your joints.
Convenient Home Workouts: With clinic bands, you can easily perform exercises at home, eliminating the need for expensive gym equipment.
Injury Prevention: Strengthening the muscles around joints can provide added stability, reducing the risk of future injuries.
Common Clinic Band Exercises
Let's explore a few common clinic band exercises that you can incorporate into your rehabilitation or fitness routine:
1. Bicep Curls
Targeted Muscles: Biceps
Instructions:
Step on the clinic band, holding one end in each hand with your palms facing forward.
Keep your elbows close to your body and slowly curl your arms upward, contracting your biceps.
Pause at the top and then lower your arms back to the starting position with control.
Repeat for the desired number of repetitions.
2. Seated Row
Targeted Muscles: Back, Shoulders
Instructions:
Sit on the floor with your legs extended and loop the clinic band around your feet.
Hold the ends of the clinic band with each hand, positioned in front of you.
Keep your back straight and pull the band toward your body, squeezing your shoulder blades together.
Pause and then slowly release back to the starting position.
Repeat for the desired number of repetitions.
3. Leg Press
Targeted Muscles: Quadriceps, Glutes
Instructions:
Anchor the clinic band to a sturdy object behind you at ankle height.
Place one foot through the band and step away from the anchor point.
Stand with your feet shoulder-width apart and slightly bend your knees.
Press down through your heel and extend your leg forward, keeping your knee aligned with your toes.
Pause at the top and then slowly lower your foot back to the starting position.
Repeat on the opposite leg for the desired number of repetitions.
These are just a few examples of the clinic band exercises you can incorporate into your routine. Remember to start with a lower resistance band and gradually increase as you build strength. For personalized exercises and to ensure proper form, it's always recommended to consult with a qualified healthcare professional or a certified personal trainer.
Conclusion
Elevate your rehabilitation and post-injury recovery with clinic band exercises. Five Stars Personal Injury is committed to providing you with detailed and informative resources to support your journey towards improved health and well-being. By incorporating clinic band exercises into your routine, you can accelerate your recovery, enhance strength, and regain mobility. Start incorporating these exercises today and experience the transformative benefits they offer.