Chiropractic Therapy, Pain Relief
Jul 8, 2019
Services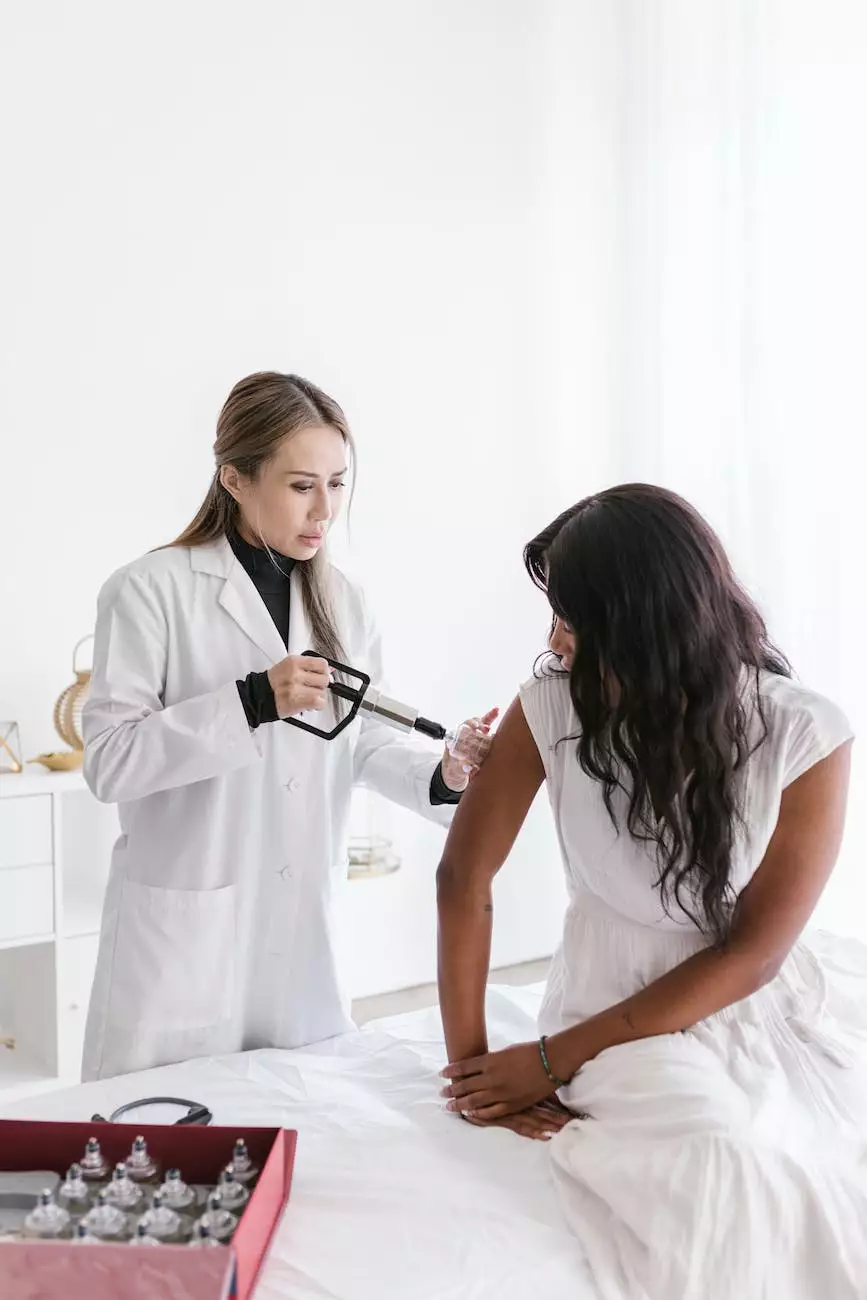 What is Chiropractic Therapy?
Chiropractic therapy is a non-invasive, drug-free approach to pain relief that focuses on the treatment of musculoskeletal conditions. It involves the diagnosis and manual manipulation of the spine, allowing the body to heal naturally without the use of medications or surgery.
Benefits of Chiropractic Therapy
Chiropractic therapy offers a wide range of benefits for individuals seeking pain relief and improved overall health. Some of the key benefits include:
Relief from back and neck pain
Improved posture and spinal alignment
Enhanced flexibility and range of motion
Reduced muscle tension and headaches
Enhanced immune system function
Improved nervous system function
Increased energy levels
Boosted overall well-being
Comprehensive Chiropractic Treatment
At Five Stars Personal Injury, we pride ourselves on providing comprehensive chiropractic treatment to our patients. Our team of skilled and experienced chiropractors understands the complexities of musculoskeletal conditions and follows a personalized approach to ensure optimal results.
1. Examination and Diagnosis
During your initial visit, our chiropractors will conduct a thorough examination to assess your condition. This may include evaluating your medical history, performing physical tests, and potentially utilizing diagnostic imaging techniques to gain a deeper understanding of your condition.
2. Development of Treatment Plan
Based on the examination and diagnosis, our chiropractors will create a customized treatment plan tailored to your specific needs. This plan may include various chiropractic techniques such as spinal adjustments, therapeutic exercises, massage therapy, and lifestyle recommendations.
3. Manual Manipulation
The core of chiropractic therapy revolves around manual manipulation of the spine and other affected areas. Our chiropractors use their hands or specialized instruments to apply controlled, targeted force to the joints, aiming to restore proper alignment, relieve pain, and enhance overall function.
4. Additional Therapies
In addition to spinal adjustments, our chiropractic treatments may incorporate supplementary therapies to further support your healing process. These may include heat or cold therapy, electrical stimulation, ultrasound, or traction techniques.
5. Rehabilitation and Prevention
Our focus goes beyond pain relief. We believe in empowering our patients through rehabilitation exercises, postural correction, and lifestyle modifications to prevent future injuries and maintain long-term wellness. Our chiropractic team guides you through the necessary steps to achieve lasting recovery.
Why Choose Five Stars Personal Injury?
When it comes to your health and well-being, choosing the right chiropractic clinic is crucial. Here are a few reasons why Five Stars Personal Injury stands out:
1. Expertise and Experience
Our team of chiropractors has extensive expertise and experience in the field of chiropractic therapy. We stay up-to-date with the latest advancements in the industry to provide the highest quality care to our patients.
2. Personalized Approach
We understand that every individual is different, and that's why we offer personalized treatment plans tailored to your specific needs and goals. Your journey to pain relief and improved health is unique, and we are here to support you every step of the way.
3. State-of-the-Art Facilities
Five Stars Personal Injury is equipped with state-of-the-art facilities and advanced chiropractic equipment to ensure the most effective and comfortable treatment experience for our patients. We prioritize your comfort and well-being throughout your entire visit.
4. Holistic Approach
Our approach to chiropractic therapy is holistic, taking into consideration not only your immediate symptoms but also your overall health and lifestyle. We aim to address the root cause of your condition and provide long-term solutions for lasting pain relief.
5. Positive Patient Outcomes
With a track record of successful patient outcomes, we have earned the trust and satisfaction of numerous individuals who have experienced transformative results through our chiropractic therapy. Your well-being is our priority, and we are committed to helping you achieve a pain-free and healthy life.
Contact Us for Chiropractic Therapy
If you are seeking effective chiropractic therapy for pain relief and improved health, Five Stars Personal Injury is here to help. Contact us today to schedule a consultation and take the first step towards a pain-free life.
Remember, chiropractic therapy offers a natural and drug-free approach to pain relief, addressing the root cause of your discomfort without relying on medications or invasive procedures. Experience the benefits of chiropractic care at Five Stars Personal Injury and unlock your body's innate healing potential.