About Chiropractic in Plano
Sep 12, 2019
About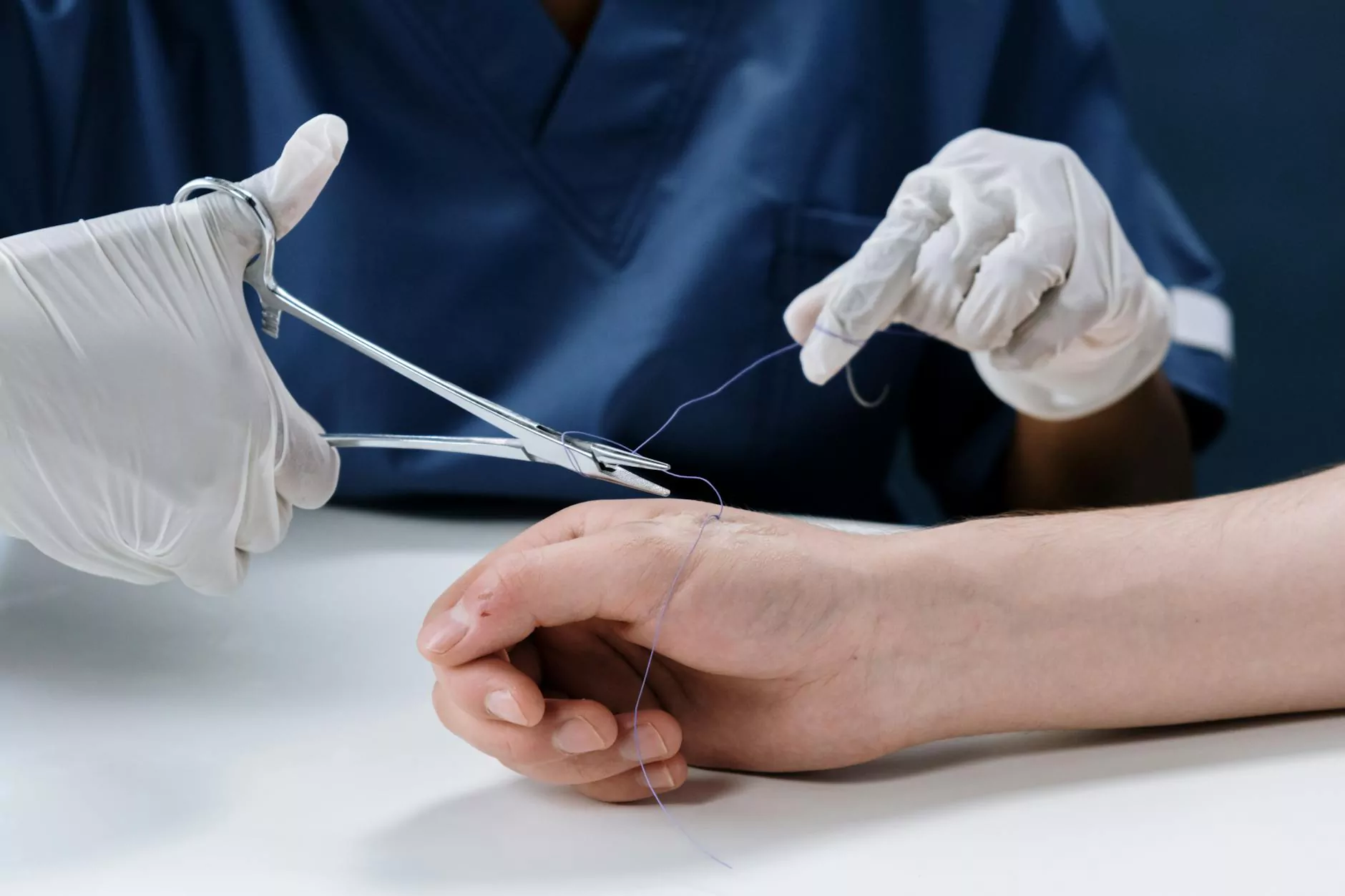 Unlocking the Power of Chiropractic Care
Welcome to Five Stars Personal Injury, a leading provider of chiropractic services in Plano. As a trusted resource in the health industry, we are dedicated to helping individuals achieve optimal well-being through the power of chiropractic care. Our team of highly skilled chiropractors is committed to providing personalized treatment plans that address a wide range of health concerns.
Understanding Chiropractic Care
Chiropractic care is a non-invasive approach to healthcare that focuses on the relationship between the spine and the nervous system. By using manual adjustments and other alternative therapies, chiropractors aim to enhance the body's ability to heal itself and restore proper function.
At Five Stars Personal Injury, we believe in the body's innate ability to heal. Our chiropractors utilize their extensive knowledge and expertise to identify and correct misalignments in the spine, known as subluxations, which can interfere with the nervous system's ability to function optimally.
Benefits of Chiropractic Care
Chiropractic care offers a wide range of benefits that extend beyond the relief of back pain. Whether you're seeking pain management, improved mobility, or overall wellness, our chiropractic services can help you achieve your health goals. Some of the benefits of chiropractic care include:
Pain Relief: Chiropractic adjustments can provide relief for various types of pain, including back pain, neck pain, and headaches.
Improved Mobility: By addressing misalignments in the spine, chiropractic care can improve joint mobility and flexibility.
Enhanced Nervous System Function: Proper alignment of the spine allows for optimal communication between the brain and the body, leading to improved overall function.
Stress Reduction: Chiropractic adjustments help reduce tension and promote relaxation, which can have a positive impact on your overall well-being.
Boosted Immune System: A healthy spine contributes to a stronger immune system, helping your body defend against illnesses and infections.
Injury Prevention: Regular chiropractic care can help prevent injuries by maintaining spinal alignment and supporting proper body mechanics.
Comprehensive Chiropractic Services
At Five Stars Personal Injury, we offer a comprehensive range of chiropractic services tailored to meet the unique needs of each patient. Our chiropractors are experienced in various techniques, including:
Diversified Technique
Gonstead Technique
Activator Method
Thompson Technique
Flexion-Distraction
Our skilled team takes the time to thoroughly assess your condition and develop a personalized treatment plan that aligns with your goals and preferences. We are committed to providing safe, effective, and evidence-based chiropractic care that promotes long-term health and well-being.
Experience the Five Stars Personal Injury Difference
When you choose Five Stars Personal Injury as your chiropractic provider in Plano, you can expect:
Compassionate and individualized care
State-of-the-art facilities
Experienced and knowledgeable chiropractors
Effective treatment plans tailored to your needs
Comprehensive education on your condition and how chiropractic care can help
A supportive and welcoming environment
Our commitment to excellence and patient satisfaction sets us apart. We strive to exceed your expectations and empower you to take control of your health with our exceptional chiropractic services.
Contact Five Stars Personal Injury Today
If you're ready to experience the benefits of chiropractic care, we invite you to schedule a consultation with our skilled chiropractors. Contact Five Stars Personal Injury today, and take the first step towards a healthier and more vibrant life.