Electrical Muscle Stimulation in Plano
Aug 16, 2020
Services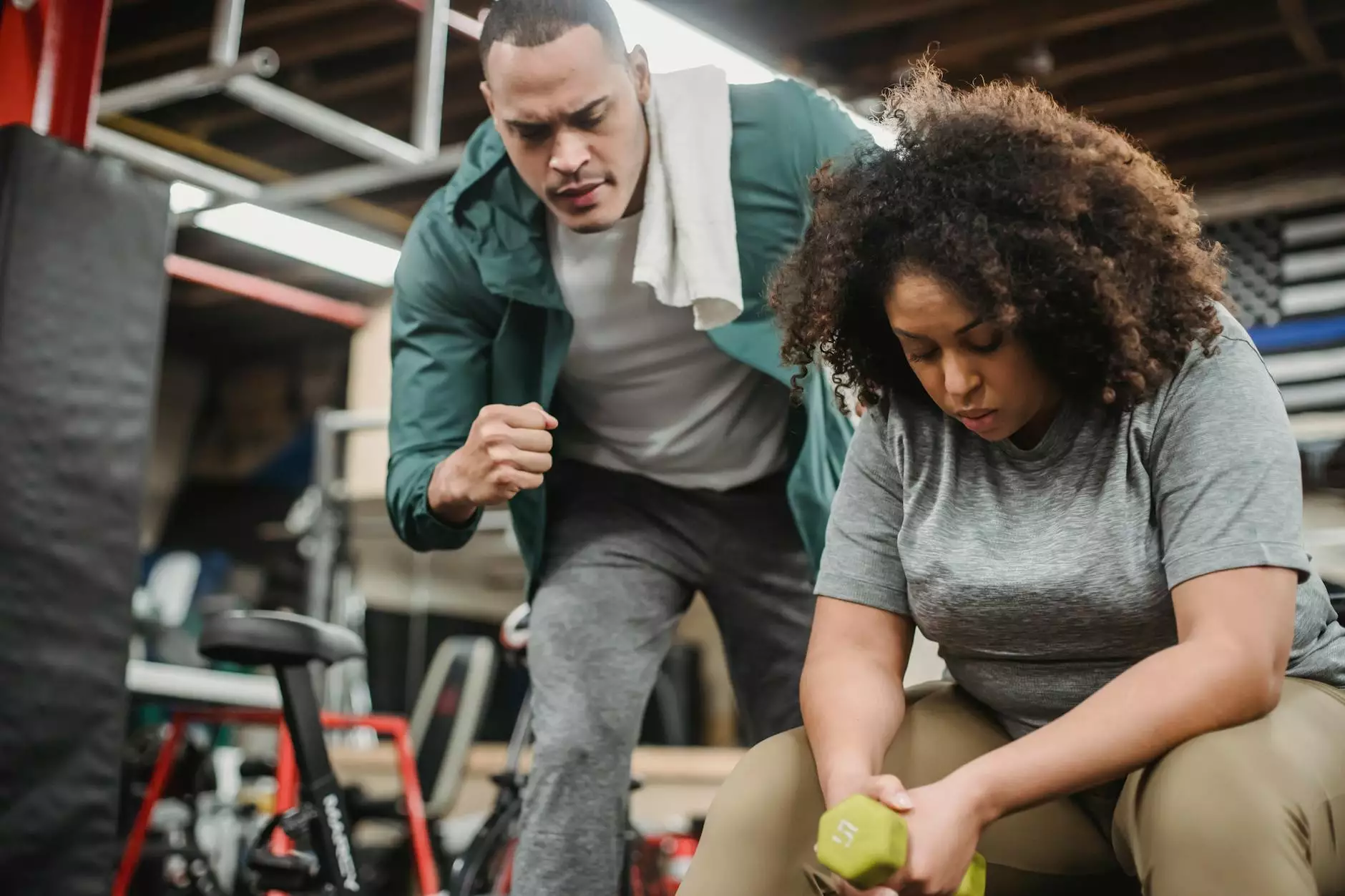 Introduction
Welcome to Five Stars Personal Injury, the premier health clinic offering Electrical Muscle Stimulation (EMS) in Plano. Our dedicated team of experts is committed to providing the highest quality care and helping you achieve optimal health and wellness. In this comprehensive guide, we will delve into the benefits and effectiveness of EMS, shedding light on how it can transform your life.
What is Electrical Muscle Stimulation?
Electrical Muscle Stimulation, also known as EMS or Neuromuscular Electrical Stimulation (NMES), is a revolutionary therapy that utilizes low-level electrical currents to stimulate muscle contractions. These impulses mimic the natural signals sent by the central nervous system to activate muscle fibers.
How Does Electrical Muscle Stimulation Work?
During an EMS session, electrodes are strategically placed on the targeted muscle groups. These electrodes deliver small electrical impulses that cause muscular contractions, leading to improved strength, increased blood circulation, and enhanced muscle tone. The controlled intensity of the currents ensures a safe and comfortable experience.
Benefits of Electrical Muscle Stimulation
1. Enhanced Muscle Strength and Endurance: EMS has been proven to increase muscle strength and endurance by engaging a larger percentage of muscle fibers compared to conventional exercises alone. This is particularly beneficial for individuals recovering from injuries or those seeking to enhance their athletic performance.
2. Accelerated Muscle Recovery: By improving blood circulation and facilitating the removal of metabolic waste products, EMS can aid in the speedy recovery of overworked or injured muscles. It can also help reduce muscle spasms and alleviate pain associated with various conditions.
3. Increased Flexibility: Electrical Muscle Stimulation can help to increase joint flexibility and range of motion. This can be especially advantageous for individuals with limited mobility or those looking to improve their overall flexibility for daily activities or athletic performance.
4. Rehabilitation and Injury Prevention: EMS is widely used in physical therapy to aid in the rehabilitation of injured muscles and to prevent future injuries. It can be effective in retraining muscles after surgery or immobilization, allowing for faster and safer recovery.
5. Time-Efficient Workouts: With EMS, you can achieve muscle activation comparable to hours of traditional training in just a fraction of the time. This is particularly valuable for individuals with busy schedules or limited exercise opportunities.
Is Electrical Muscle Stimulation Safe?
Yes, EMS is a safe and non-invasive therapy when performed by trained professionals like those at Five Stars Personal Injury. We adhere to strict safety protocols to ensure your well-being throughout the treatment process. However, certain individuals with specific medical conditions, such as epilepsy or cardiac pacemakers, may not be suitable candidates for EMS. Our expert team will conduct a thorough assessment to determine the appropriateness of EMS for your unique needs.
Why Choose Five Stars Personal Injury?
At Five Stars Personal Injury, we pride ourselves on being leaders in the field of health and wellness. Here's why we stand out:
Highly Skilled and Experienced Team: Our team of healthcare professionals is extensively trained and has years of experience in delivering quality care.
State-of-the-Art Facility: We have equipped our clinic with the latest technology and equipment to ensure the highest level of service and treatment outcomes.
Customized Treatment Plans: We believe in personalized care tailored to your specific needs and goals. Our experts will design a comprehensive treatment plan that addresses your unique requirements.
Patient-Centered Approach: We prioritize your comfort and well-being above all else, ensuring a pleasant and rewarding treatment experience.
Proven Track Record: With a history of successful patient outcomes, we have earned the trust and reputation as a leading provider of Electrical Muscle Stimulation in Plano.
Contact Us Today
If you're ready to experience the remarkable benefits of Electrical Muscle Stimulation, reach out to us at Five Stars Personal Injury today. Our friendly team is eager to assist you and provide the highest level of care. Take the first step towards improved health and overall well-being now!