Sports Injury in Plano - Comprehensive Guide by Five Stars Personal Injury
Nov 26, 2017
Services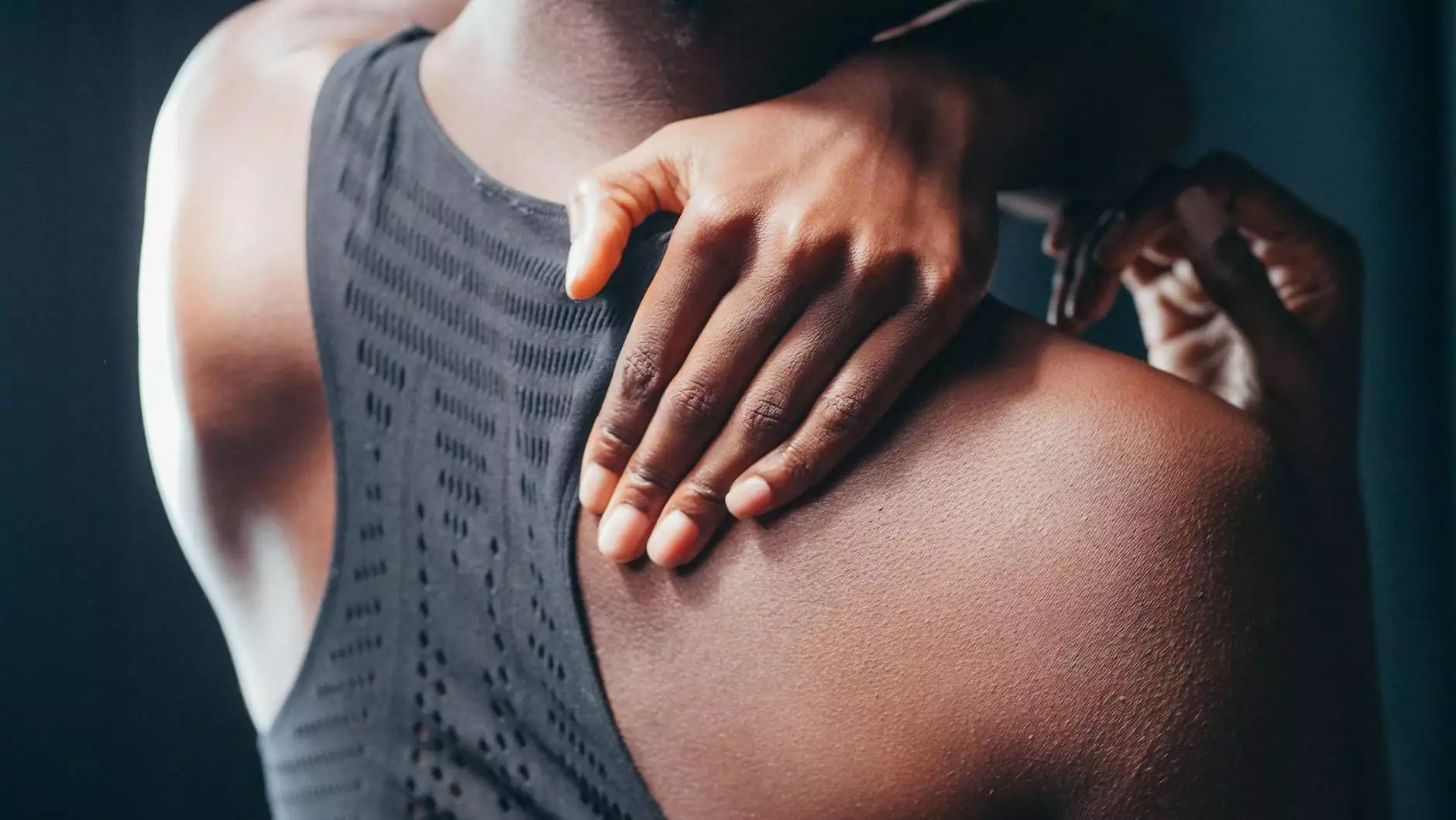 Introduction
Welcome to Five Stars Personal Injury, your one-stop resource for comprehensive information on sports injuries in Plano. Whether you're an athlete, a fitness enthusiast, or someone looking to prevent sports-related injuries, our goal is to provide you with valuable insights, tips, and guidance to ensure your well-being and recovery.
The Impact of Sports Injuries
Participating in sports and physical activities offers numerous benefits for individuals of all ages. However, it's important to be aware of the potential risks associated with these pursuits. Sports injuries can range from minor sprains to severe fractures and can significantly impact an individual's ability to perform, not to mention their overall quality of life.
Common Sports Injuries in Plano
Plano, a vibrant city known for its sports culture, witnesses a variety of sports-related injuries. Some of the most common injuries include:
1. Sprained Ankles: Ankle sprains occur when the ligaments supporting the ankle joints are stretched or torn, often due to sudden movements or awkward landings.
2. Tennis Elbow: Tennis elbow, or lateral epicondylitis, is a condition characterized by the inflammation of the tendons in the forearm and outer elbow, typically caused by repetitive motion.
3. Concussions: Concussions are traumatic brain injuries that result from a sudden impact to the head or upper body, commonly seen in contact sports like football and hockey.
4. Knee Injuries: Knee injuries, such as torn ligaments (ACL, MCL) or meniscus tears, can occur due to sudden twists, improper landings, or overuse.
5. Shoulder Dislocations: Shoulder dislocations often happen when the upper arm bone pops out of the shoulder socket, causing immense pain and limited mobility.
Treatment Options for Sports Injuries
Effective treatment for sports injuries depends on the type and severity of the injury. At Five Stars Personal Injury, we promote holistic approaches that combine medical expertise with complementary therapies. Some common treatment options for sports injuries include:
Rest and Immobilization: In many cases, allowing the injured area to rest and immobilizing it through casts, braces, or splints can facilitate healing.
Physical Therapy: Physical therapy aids in rehabilitation, improving strength, flexibility, and range of motion through exercises tailored to individual needs.
Pain Management: To alleviate pain, various techniques such as medications, acupuncture, chiropractic care, or corticosteroid injections may be recommended.
Surgical Interventions: Severe sports injuries, like complex fractures or torn ligaments, may require surgical procedures to repair the damage and restore functionality.
Preventing Sports Injuries
Prevention is always better than cure when it comes to sports injuries. Here are some key strategies to minimize the risk of sports-related injuries:
1. Warm-Up and Stretching: Prior to any physical activity, engage in dynamic warm-up routines and perform adequate stretching exercises to prepare your muscles and joints.
2. Proper Technique: Learn and maintain proper techniques for your chosen sport to minimize the risk of overloading specific body parts.
3. Gradual Progression: Gradually increase the intensity and duration of your activities to allow your body to adapt and avoid putting excessive strain on muscles and joints.
4. Protective Gear: Utilize appropriate protective gear such as helmets, mouthguards, knee pads, or wrist braces to safeguard against potential injuries.
5. Listen to Your Body: Pay attention to any warning signs such as pain, discomfort, or fatigue, and promptly address them to prevent further damage.
Conclusion
At Five Stars Personal Injury, we understand the importance of educating and empowering individuals when it comes to sports injuries in Plano. By providing you with comprehensive insights, treatment options, and prevention strategies, we aim to support your journey towards optimal health and well-being. Remember, staying informed and taking proactive measures can go a long way in minimizing the risk of sports-related injuries and maximizing your performance.