Back Pain Relief In North Dallas TX
Jul 22, 2023
Services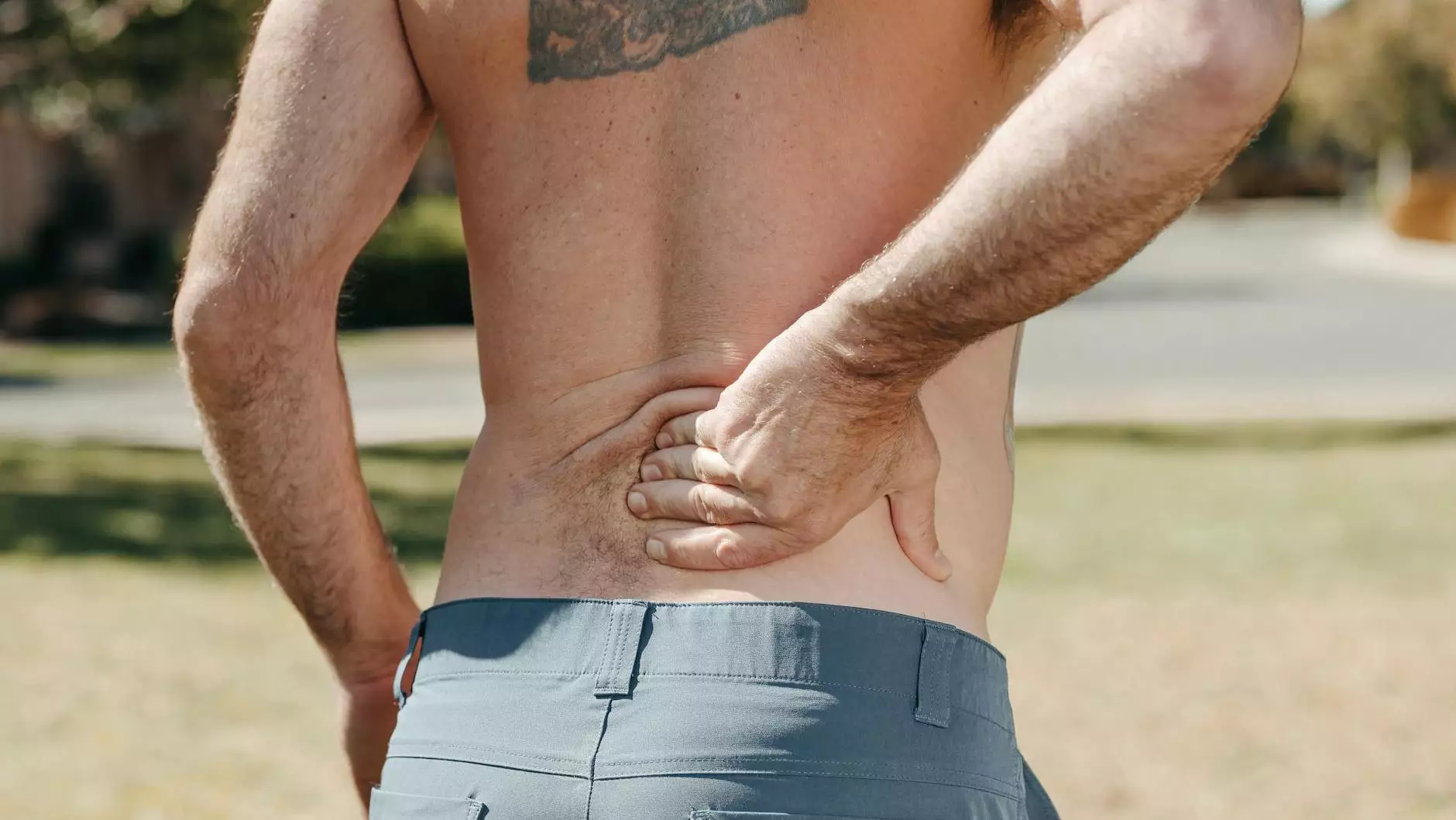 Welcome to Five Stars Personal Injury, your trusted source for back pain relief in North Dallas TX. Our experienced team of specialists understands the debilitating effects of back pain and is dedicated to providing the best possible treatments to improve your quality of life.
Understanding Back Pain
Back pain can be a result of various factors, including poor posture, muscle strains, herniated discs, or underlying medical conditions. It can range from mild discomfort to chronic, severe pain that affects your daily activities and overall well-being.
At Five Stars Personal Injury, we prioritize identifying the root cause of your back pain to design a targeted treatment plan that addresses your specific needs. We believe in a comprehensive approach that combines both traditional and innovative techniques to ensure optimal results.
Comprehensive Back Pain Treatments
Our team of specialists is highly skilled in providing a wide range of effective treatments to relieve back pain. Whether you're dealing with acute or chronic pain, we have the expertise and resources to help you find relief.
1. Chiropractic Care
Chiropractic care is a non-invasive, drug-free treatment option that focuses on aligning the spine to alleviate back pain. Our chiropractors are trained in spinal adjustments, manipulations, and other techniques to reduce pain, improve mobility, and promote overall well-being.
2. Physical Therapy
Physical therapy is a vital component of back pain relief, as it aims to improve strength, flexibility, and mobility. Our skilled physical therapists will create a personalized exercise program tailored to your specific needs and condition, helping you regain function and reduce pain.
3. Massage Therapy
Massage therapy offers a holistic approach to back pain relief by targeting tight muscles, promoting blood circulation, and facilitating the release of endorphins. Our licensed massage therapists will use various techniques, such as Swedish massage, deep tissue massage, and trigger point therapy, to alleviate your pain and promote relaxation.
4. Acupuncture
Acupuncture is a time-tested, natural healing technique that involves the insertion of thin needles at specific points on the body. This traditional Chinese therapy stimulates the body's natural healing response and helps relieve back pain by reducing inflammation, improving circulation, and releasing tension.
5. Pain Management
In some cases, managing chronic back pain requires a multidisciplinary approach. Our pain management specialists work closely with you to develop a personalized treatment plan, which may include medications, injections, or minimally invasive procedures, to provide effective and long-lasting pain relief.
Why Choose Five Stars Personal Injury?
When it comes to back pain relief in North Dallas TX, Five Stars Personal Injury stands out for several reasons:
We have a highly skilled and compassionate team of specialists dedicated to improving your well-being.
Our personalized treatment plans are tailored to address your specific needs and preferences.
We offer a friendly and comfortable environment where you can feel at ease throughout your journey to recovery.
Our state-of-the-art facility is equipped with advanced technologies to provide the most effective treatments available.
We believe in a patient-centered approach, ensuring that you are actively involved in your treatment decisions and progress.
Contact Five Stars Personal Injury today to schedule a consultation with our experts. Let us help you find the back pain relief you deserve so you can get back to enjoying a pain-free life!