Sciatica Pain Treatment in North Dallas, TX
Dec 7, 2019
Services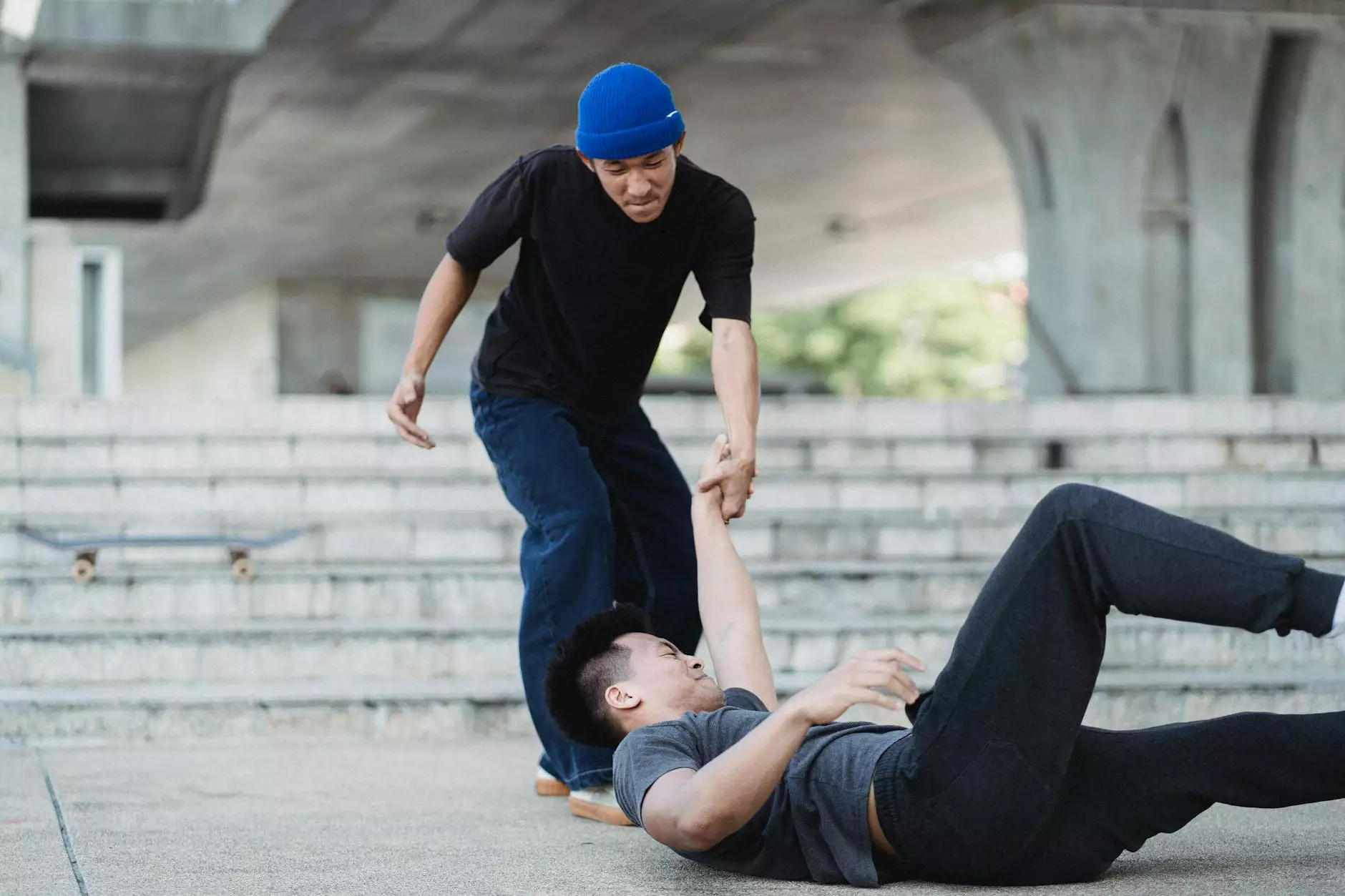 Relieve Sciatic Nerve Pain with Five Stars Personal Injury
Are you tired of living with the debilitating pain caused by sciatica? Look no further! Five Stars Personal Injury is your trusted partner in providing effective sciatica pain treatment in North Dallas, TX. Our team of highly skilled professionals specializes in the diagnosis, management, and treatment of sciatic nerve pain, ensuring optimal relief and improved quality of life.
Understanding Sciatica: Causes, Symptoms, and Impact
Sciatica refers to the pain that radiates along the path of the sciatic nerve, which starts from the lower back, through the hips and buttocks, down each leg. This condition is usually caused by compression or irritation of the sciatic nerve, often due to a herniated disc or bone spur on the spine.
Common symptoms of sciatica include:
Sharp, shooting pain down the leg
Numbness or tingling sensation in the leg or foot
Weakened muscles in the affected leg
Difficulty in standing, walking, or sitting for prolonged periods
Sciatica can significantly impact your daily life, making simple tasks seem impossible and diminishing your overall well-being. At Five Stars Personal Injury, we understand the challenges faced by individuals suffering from sciatica, and we are here to help you find effective relief.
Comprehensive Solutions for Sciatica Pain Relief
Our dedicated team of experts at Five Stars Personal Injury uses the latest advancements in medical technology, combined with a personalized approach, to provide comprehensive sciatica pain relief. Our treatment options include:
1. Non-Invasive Therapies
We believe in exploring non-invasive treatment options before considering invasive procedures. Our highly skilled therapists will customize a treatment plan that may include:
Physical Therapy: Targeted exercises and stretches to strengthen the back, improve flexibility, and alleviate pressure on the sciatic nerve.
Chiropractic Care: Manual adjustments to realign the spine and relieve pressure on the affected nerve.
Massage Therapy: Techniques to reduce muscle tension and inflammation, promoting pain relief and relaxation.
2. Medications
In some cases, medication can be prescribed to manage pain and reduce inflammation associated with sciatica. Our experienced medical professionals will carefully evaluate your condition and determine the most suitable medications to help you find relief.
3. Minimally Invasive Procedures
If conservative treatments fail to provide adequate relief, our skilled specialists may recommend minimally invasive procedures such as:
Epidural Steroid Injections: Administering corticosteroid medication into the area around the affected nerve to alleviate inflammation and reduce pain.
Radiofrequency Ablation: Using heat to interrupt the pain signals from the sciatic nerve, providing long-lasting relief.
4. Surgical Options
Surgery is typically considered as a last resort when all other treatments have failed to provide relief. Our team of experienced surgeons can perform advanced procedures to address the underlying causes of sciatica, such as:
Discectomy: Removal of the herniated disc that is compressing the sciatic nerve.
Laminectomy: Removal of a small portion of the vertebrae to reduce pressure on the spinal cord and nerves.
Trust Five Stars Personal Injury for Effective Sciatica Pain Treatment
Five Stars Personal Injury is dedicated to providing you with the highest quality care and ensuring your journey towards a pain-free life. Our team of compassionate professionals will assess your condition, create a personalized treatment plan, and guide you every step of the way.
Don't let sciatica pain control your life. Contact Five Stars Personal Injury today to book your appointment and take the first step towards effective sciatica pain treatment in North Dallas, TX.
Keywords:
Sciatica pain treatment, North Dallas, TX, sciatic nerve pain, Five Stars Personal Injury, effective relief, debilitating pain, herniated disc, bone spur, comprehensive care, diagnosis, management, personalized approach, non-invasive therapies, physical therapy, chiropractic care, massage therapy, medication, minimally invasive procedures, epidural steroid injections, radiofrequency ablation, surgical options, discectomy, laminectomy, compassionate professionals, pain-free life