CTS, Exercise, and Chiropractic
Jun 30, 2019
Services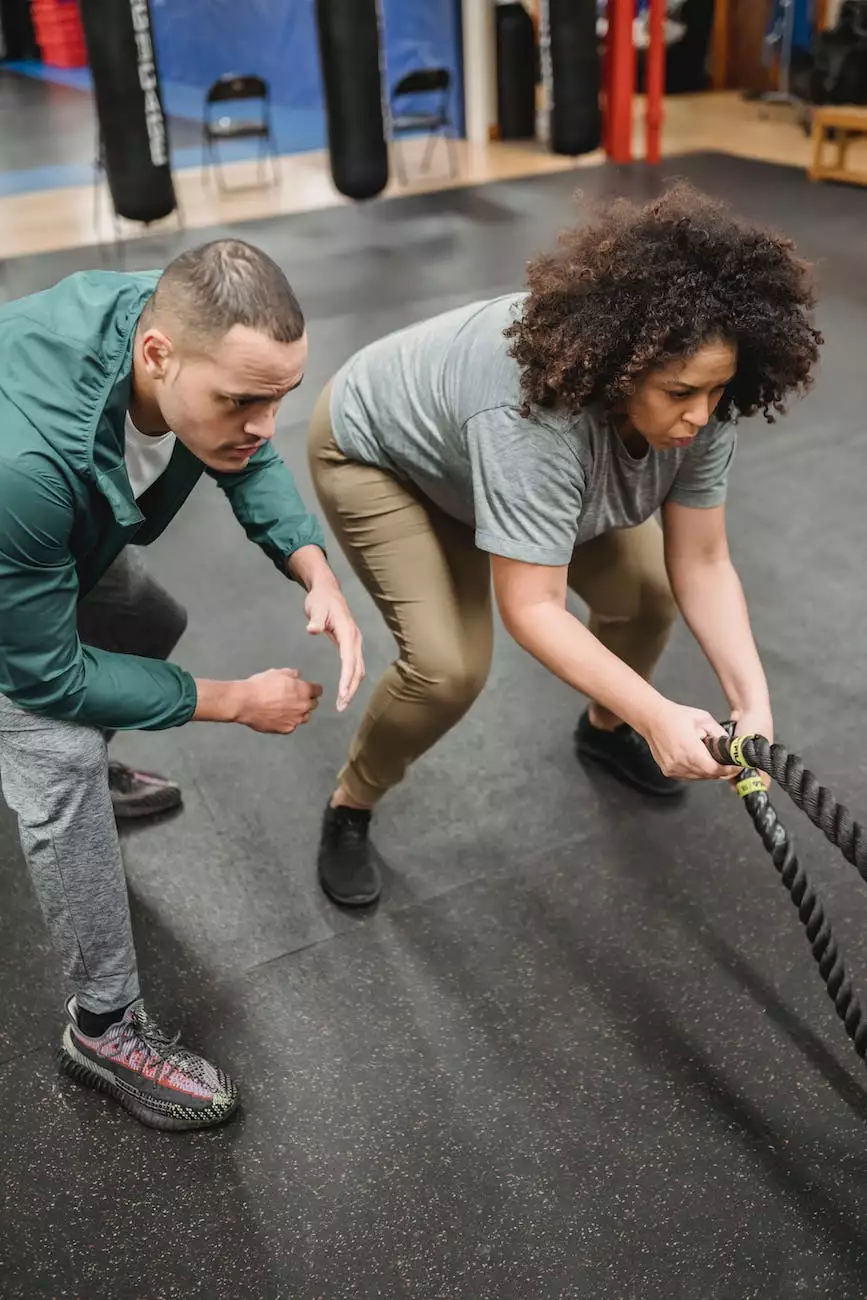 The Connection between Carpal Tunnel Syndrome (CTS) and Exercise
Carpal Tunnel Syndrome, commonly referred to as CTS, is a condition that affects the hands and fingers due to compression of the median nerve in the wrist. It is often characterized by pain, numbness, and tingling in the affected area. While CTS is commonly associated with repetitive hand movements, such as typing or using a computer mouse, there is growing evidence suggesting a connection between CTS and regular exercise.
The Benefits of Exercise for CTS
Engaging in regular exercise has numerous benefits for individuals suffering from CTS. Firstly, exercise helps to improve blood circulation throughout the body, including the hands and fingers. This increased blood flow can alleviate the symptoms of CTS and promote faster healing.
Secondly, exercise plays a crucial role in maintaining a healthy weight. Excess weight can put additional pressure on the wrists and hands, exacerbating CTS symptoms. By maintaining a healthy weight through exercise, individuals can reduce the strain on their wrists and minimize the impact of CTS.
Furthermore, exercise helps to strengthen muscles and improve flexibility. Strengthening the muscles in the hands, wrists, and forearms can provide better support to the affected area and reduce the risk of further injury or aggravation. Flexibility exercises, such as stretching, can help improve range of motion and relieve stiffness associated with CTS.
Exercises for CTS Relief
When it comes to CTS relief, certain exercises can be particularly beneficial. Please note that it is important to consult with a healthcare professional or qualified chiropractor before starting any exercise routine, especially if you have been diagnosed with CTS.
1. Hand and Wrist Stretches
Performing hand and wrist stretches can help alleviate CTS symptoms. Start by extending one arm in front of you with the palm facing down. Use the other hand to gently pull the fingers back towards your body, feeling a stretch in the forearm and wrist. Hold for 15-20 seconds and repeat on the other hand. This stretch can be performed multiple times a day.
2. Finger Tapping
Finger tapping is a simple exercise that can help increase blood flow to the hands and fingers. Place your hands on a flat surface and tap your fingers rapidly for 30 seconds. Take a short break and repeat the exercise for a few sets.
3. Wrist Extension
With your arm extended in front of you, palm facing down, gently bend your hand back towards your body using the other hand. Hold for 15-20 seconds and repeat on the other hand. This exercise helps to stretch and strengthen the wrist muscles.
Chiropractic Care for CTS
In addition to exercise, chiropractic care can play a significant role in managing CTS. Chiropractors are trained to assess the musculoskeletal system and provide targeted treatments for conditions like CTS.
A chiropractor may use various techniques, including spinal adjustments and mobilization, to restore proper alignment in the body, reducing stress on the nerves and promoting healing. They may also offer advice on lifestyle modifications, ergonomic adjustments, and recommend additional therapies, such as cold laser therapy or ultrasound, to alleviate CTS symptoms.
Conclusion
CTS, Exercise, and Chiropractic are interconnected elements in the management of Carpal Tunnel Syndrome. Engaging in regular exercise, specifically targeted towards improving wrist and hand strength, flexibility, and blood circulation, can have a positive impact on CTS symptoms. Combining exercise with chiropractic care, including spinal adjustments and other holistic treatments, can provide comprehensive relief and support for individuals suffering from CTS.
If you are experiencing symptoms of CTS, it is important to consult with a healthcare professional or a qualified chiropractor specializing in musculoskeletal conditions. They can assess your condition, provide a accurate diagnosis, and develop an individualized treatment plan tailored to your specific needs. With proper care, education, and commitment to self-care, individuals with CTS can achieve improved quality of life and find relief from their symptoms.