Massage Therapy - Dallas
Aug 3, 2021
Services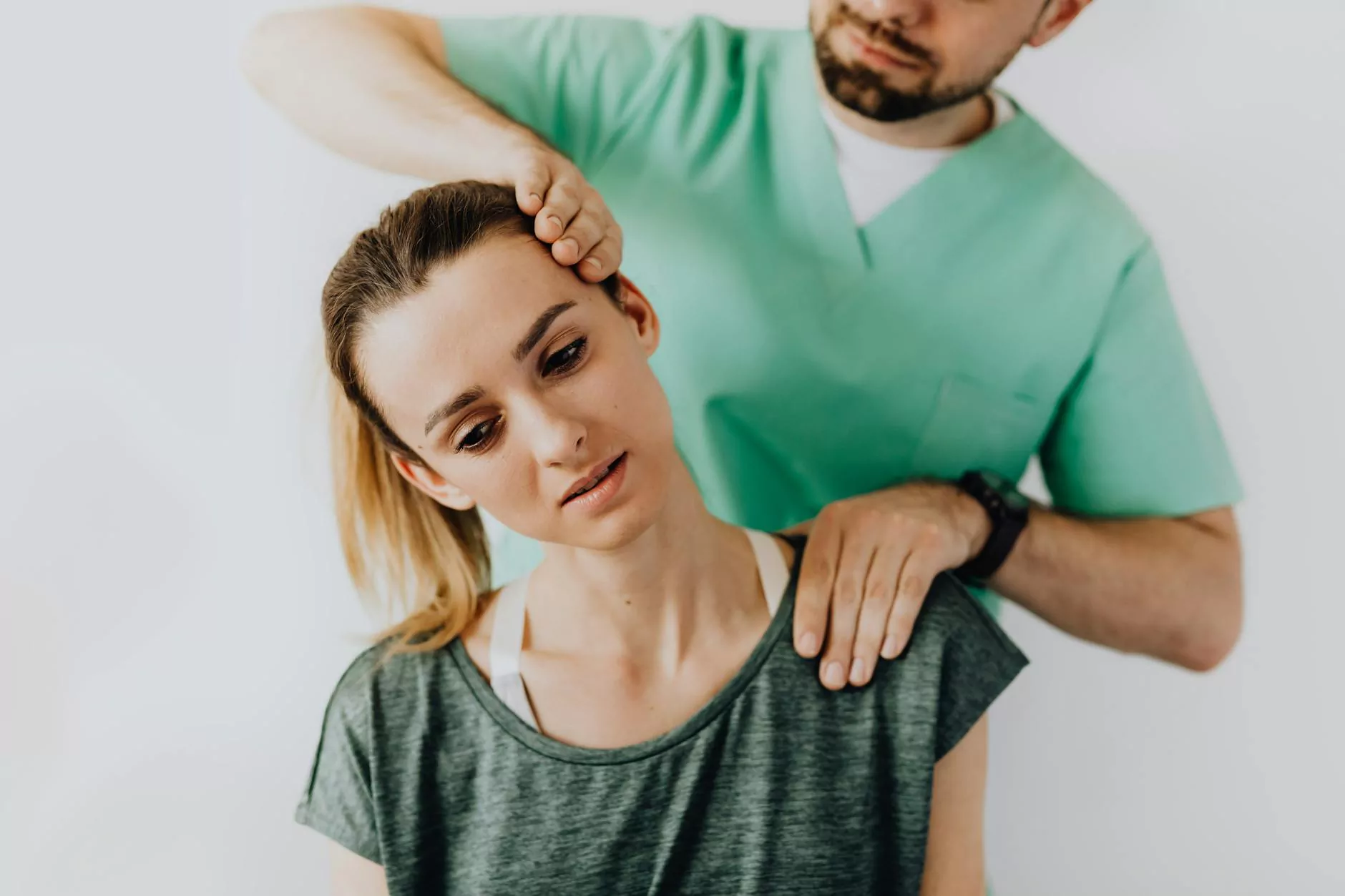 Welcome to Five Stars Personal Injury, your premier destination for high-quality massage therapy services in Dallas. We specialize in providing top-notch massage techniques tailored to your specific needs, ensuring a truly rejuvenating experience.
Experience the Benefits of Massage Therapy
Massage therapy offers numerous benefits for both your physical and mental well-being. Our expert therapists utilize various techniques to alleviate muscle tension, reduce stress, improve circulation, and promote overall relaxation. Regardless of your age or lifestyle, regular massage sessions can provide you with the following benefits:
1. Stress Relief
Our fast-paced lives often leave us feeling stressed and overwhelmed. Massage therapy is a proven way to reduce stress, helping you relax both physically and mentally. With our soothing massage techniques, you can release tension and achieve a sense of calmness.
2. Pain Management
If you're dealing with chronic pain or specific injuries, our skilled therapists can target those areas with specialized massage techniques. Whether it's back pain, sports-related injuries, or muscle soreness, we have the expertise to help alleviate your discomfort and aid in your recovery.
3. Improved Flexibility and Range of Motion
Tight muscles can limit your range of motion and flexibility, making everyday activities challenging. Our massage therapy sessions aim to loosen and stretch those muscles, improving your overall flexibility and enhancing your ability to move freely.
4. Enhanced Blood Circulation
Massage therapy stimulates blood flow throughout your body, promoting better circulation. This increased blood flow delivers oxygen and nutrients to your muscles and organs, contributing to cellular repair and overall health.
5. Boosted Immune System
A strong immune system is vital for your overall well-being. Regular massage therapy can help boost your immune system by increasing the activity of white blood cells, enhancing your body's natural defense mechanisms against illness and disease.
Our Massage Services
At Five Stars Personal Injury, we offer a comprehensive range of massage services to meet your specific needs. Our highly skilled therapists are trained in various techniques, ensuring that you receive the ideal treatment for your condition or preference. Our services include:
1. Swedish Massage
Enjoy the classic therapeutic benefits of a Swedish massage, designed to relax muscles and improve circulation. This gentle yet effective technique utilizes long, gliding strokes and kneading motions to promote overall relaxation and stress relief.
2. Deep Tissue Massage
If you're in need of targeted muscle relief, our deep tissue massage is perfect for you. This technique involves applying firm pressure to alleviate chronic muscle tension, targeting deeper layers of muscles and connective tissues.
3. Sports Massage
Athletes and active individuals can benefit greatly from our specialized sports massage. Our therapists use a combination of techniques to enhance performance, prevent injuries, and aid in post-workout recovery.
4. Prenatal Massage
For expectant mothers, our prenatal massage offers a safe and relaxing way to reduce discomfort and promote overall well-being during pregnancy. Our therapists are specially trained to address the unique needs and concerns of expectant mothers.
Why Choose Five Stars Personal Injury?
When it comes to massage therapy in Dallas, Five Stars Personal Injury stands out for several reasons:
1. Highly Skilled Therapists
Our team of therapists comprises highly skilled professionals with extensive experience in various massage techniques. With their expertise, you can trust that you're in good hands.
2. Tailored Approach
We understand that each individual has unique needs and preferences. That's why we tailor our massage sessions to address your specific concerns and goals, ensuring maximum satisfaction.
3. Relaxing Environment
Our tranquil and soothing environment provides the perfect ambiance for ultimate relaxation. From the moment you step inside our facility, you'll feel a sense of calmness and serenity.
4. Convenient Location
Located in the heart of Dallas, our facility is easily accessible, making it convenient for residents and visitors alike. Say goodbye to long commutes and enjoy the benefits of our nearby location.
5. Exceptional Customer Service
At Five Stars Personal Injury, we pride ourselves on delivering exceptional customer service. Our friendly staff is dedicated to ensuring your comfort and satisfaction throughout your massage therapy journey.
Contact Us for Exceptional Massage Therapy in Dallas
If you're ready to indulge in the ultimate massage therapy experience in Dallas, Five Stars Personal Injury is here to exceed your expectations. Contact us today to schedule an appointment or learn more about our services. We look forward to serving you!