Your Bath Could Be Doing More Harm Than Good
Oct 14, 2018
Blog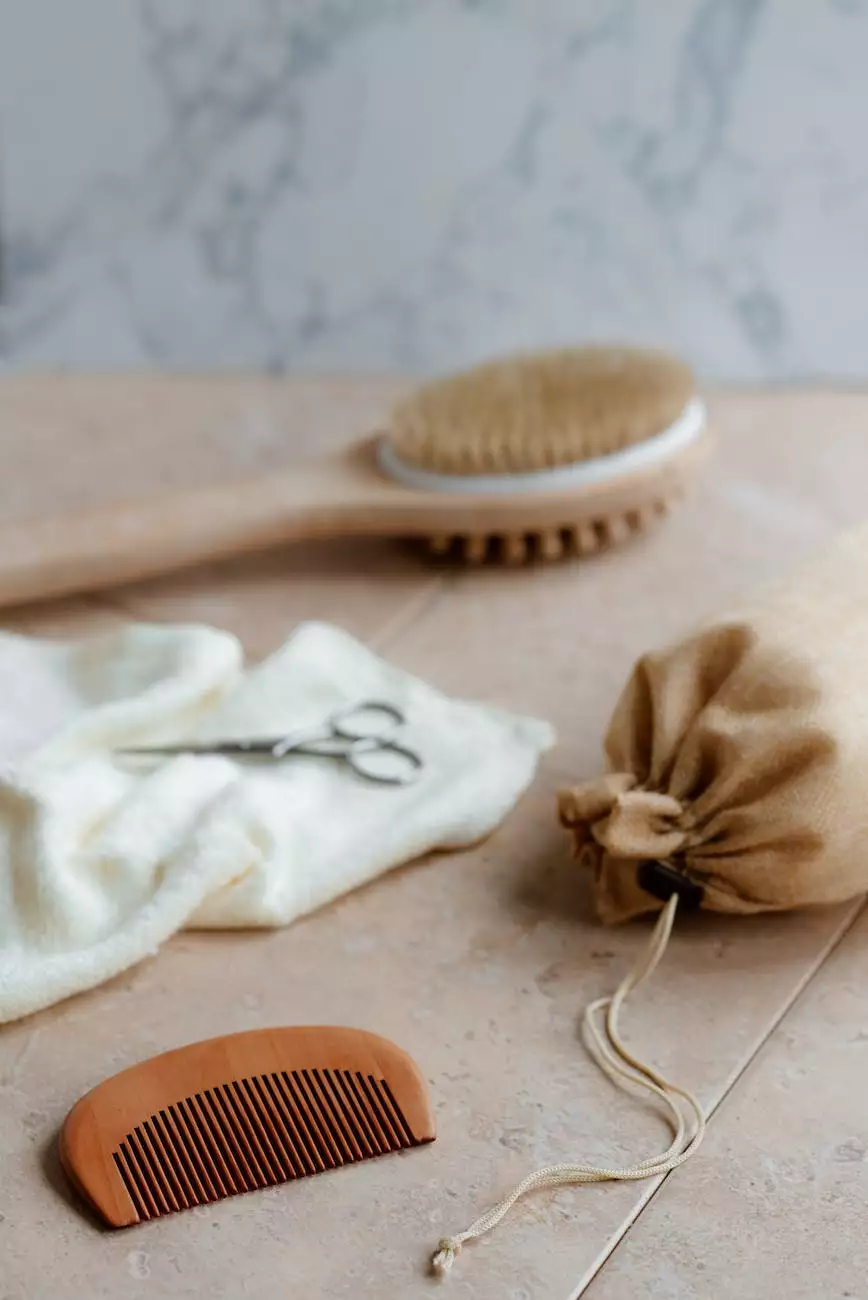 The Impact of Water Toxins on Your Health
In our modern society, where personal hygiene and relaxation are of utmost importance, it's essential to be aware of potential risks that can arise from seemingly harmless activities. Taking a bath, for example, is generally associated with health benefits, relaxation, and cleanliness. However, did you know that your bath water could be carrying hidden dangers in the form of water toxins?
The Importance of Neutralizing Water Toxins
Water toxins can consist of various contaminants, including heavy metals, chemicals, pesticides, and bacteria. These substances, when present in your bath water, can have detrimental effects on your health over time. Exposure to such toxins can lead to skin irritation, respiratory problems, hormonal imbalances, and even serious long-term health issues.
Fortunately, there are effective methods to neutralize water toxins and protect yourself and your loved ones from potential harm. By implementing proper safeguards and investing in reliable water treatment solutions, you can ensure that your bathing experience remains safe, clean, and free from harmful substances.
Understanding Common Water Toxins
1. Heavy Metals: Heavy metals, such as lead, mercury, arsenic, and cadmium, can find their way into your bath water through various sources. These metals are known to accumulate in the body over time and can have severe health consequences, including organ damage and neurological disorders.
2. Chemicals: Many household cleaning products, shampoos, and soaps contain chemicals like chlorine, fluoride, and phthalates. When mixed with water, these chemicals can create a toxic cocktail that can be harmful upon contact with the skin or inhalation.
3. Microorganisms: Bath water is an ideal breeding ground for bacteria, viruses, and fungi. While some microorganisms can be harmless, others can cause infections and skin conditions, especially if you have cuts or open wounds.
Taking Control of Your Bathing Experience
Now that you understand the potential risks associated with water toxins, it's time to take control of your bathing experience. Here are some useful tips to help you neutralize water toxins:
1. Install a Water Filtration System
Invest in a high-quality water filtration system specifically designed to remove heavy metals, chemicals, and microorganisms. Look for filtration systems that are certified by reputable organizations to ensure their effectiveness. A reliable filtration system will help eliminate a significant portion of water toxins, providing you with cleaner and safer bath water.
2. Use Natural Bath Products
Avoid bath products that contain harsh chemicals and opt for natural alternatives. Look for organic soaps, shampoos, and bath salts that are free from harmful substances. These products not only benefit your health but also help reduce the number of toxins entering the water.
3. Regular Cleaning and Maintenance
Regularly clean your bathtub and ensure it is properly maintained to prevent the formation of bacteria and other harmful microorganisms. Use natural cleaning agents to avoid introducing additional toxins into your bath water.
4. Test Your Water
Consider getting your bath water tested by a professional laboratory to identify any specific toxins present. This will allow you to customize your water treatment approach and address the exact issues in your water supply.
5. Stay Informed
Keep yourself informed about water quality trends in your area. Stay updated on any reports of water contamination or advisories that could potentially affect your bathing water. Local water authorities and regulatory organizations often provide resources and information regarding water safety.
Conclusion
Your bath water might not be as harmless as you once thought. By understanding the risks associated with water toxins and implementing appropriate measures, you can neutralize potential harm and ensure a healthier bathing experience for you and your family. Don't compromise your wellbeing – take action to protect your health and enjoy the benefits of a truly rejuvenating bath.