Scapular Stabilization for Shoulder Pain - Five Stars Personal Injury
Mar 20, 2021
Services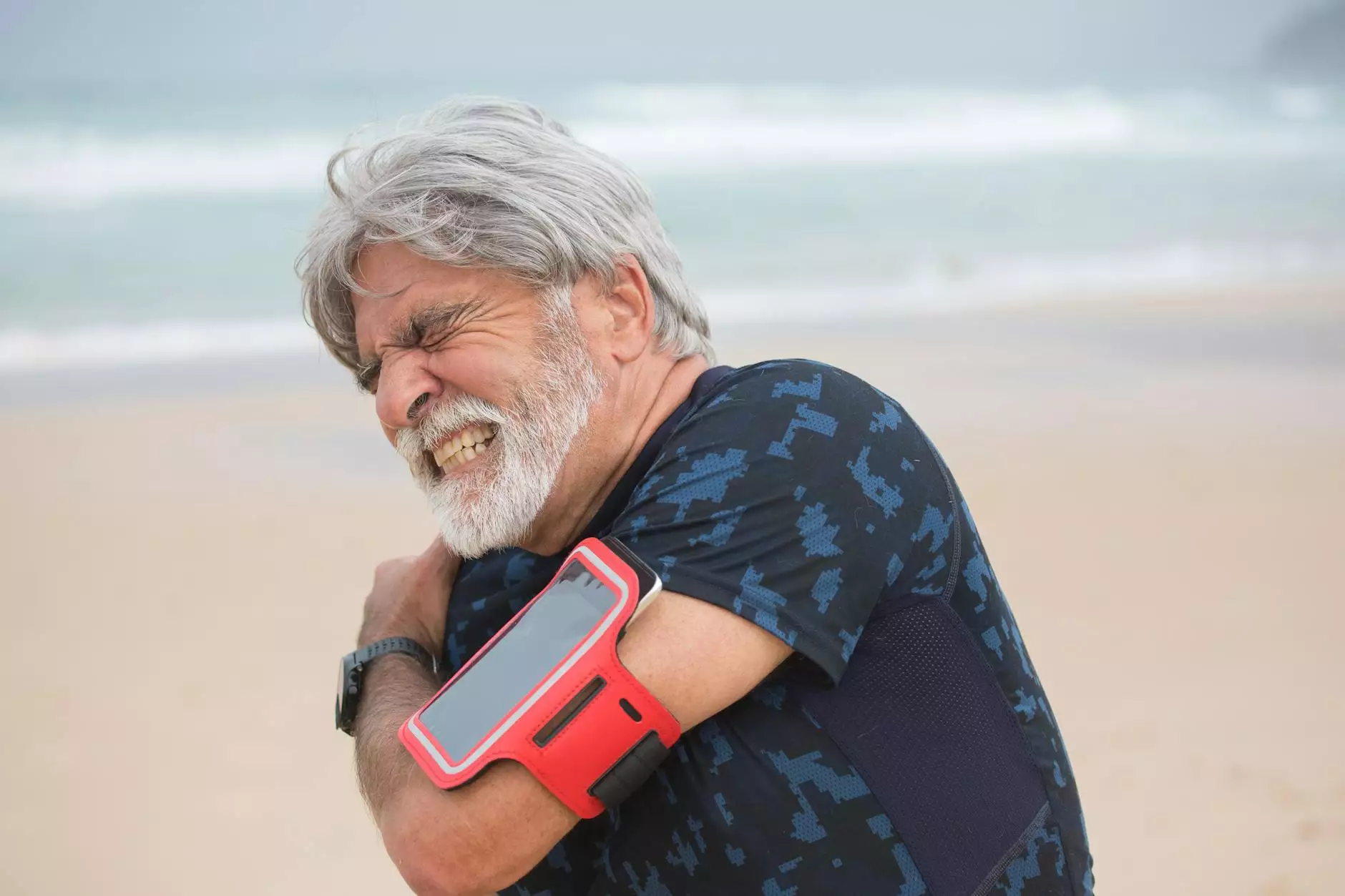 Why Is Scapular Stabilization Important for Shoulder Pain?
Shoulder pain can be debilitating, affecting daily activities and overall quality of life. One crucial aspect often overlooked is the role of the scapula in shoulder function and stability. The scapula, commonly known as the shoulder blade, is a key component of the shoulder complex and plays a significant role in proper movement and positioning of the shoulder joint.
Understanding Scapular Dyskinesis
Scapular dyskinesis refers to abnormal movement patterns of the scapula that can contribute to shoulder pain and dysfunction. These abnormal patterns may result from muscular imbalances, poor posture, overuse injuries, or trauma. Scapular stabilization exercises aim to correct these dyskinetic patterns, restore optimal scapular movement, and alleviate shoulder pain.
Effective Scapular Stabilization Exercises
1. Wall Angels
Wall angels are a simple yet powerful exercise for scapular stabilization. Stand against a wall with your back and head touching the surface. Position your feet slightly away from the wall and your arms at a 90-degree angle. Slowly slide your arms up and down the wall, focusing on keeping your shoulder blades flat against the wall throughout the movement. Perform this exercise for 2-3 sets of 10-12 repetitions.
2. Scapular Squeezes
Scapular squeezes help improve scapular retraction and strengthen the surrounding muscles. Start by sitting or standing upright with your arms by your sides. Squeeze your shoulder blades together, as if you're trying to hold a pencil between them. Hold this position for a few seconds, then relax. Repeat for 2-3 sets of 12-15 repetitions.
3. Prone Y's and T's
Prone Y's and T's are excellent exercises to target the muscles responsible for scapular stabilization. Lie facedown on an exercise mat or a comfortable surface. Extend your arms overhead, forming a "Y" position with your thumbs pointing upward. Lift your arms off the ground, keeping your shoulder blades squeezed together. Hold for a few seconds, then lower your arms. Repeat for 2-3 sets of 8-10 repetitions. For the "T" position, maintain the same starting position but with your arms forming a "T" shape.
The Benefits of Scapular Stabilization Exercises
Incorporating scapular stabilization exercises into your shoulder rehabilitation routine can offer numerous benefits. These exercises help improve scapular control, enhance shoulder stability, and restore proper muscle function. By addressing scapular dyskinesis, they can alleviate pain, reduce the risk of further injuries, and promote shoulder joint longevity.
Professional Guidance for Scapular Stabilization
While performing scapular stabilization exercises on your own may be beneficial, it's crucial to seek the guidance of a qualified healthcare professional, such as a physical therapist or chiropractor. They can assess your specific condition, provide a tailored exercise plan, and ensure you perform the exercises correctly to maximize results and minimize the risk of injury.
Conclusion
Scapular stabilization exercises play a vital role in addressing shoulder pain and dysfunctions. By restoring optimal scapular movement and stability, these exercises can alleviate discomfort, improve shoulder functionality, and enhance overall quality of life. If you're experiencing shoulder pain or suspect scapular dyskinesis, consult with a healthcare professional to develop an effective treatment plan that includes scapular stabilization exercises.
References:
Smith J, Jones A. Scapular Dyskinesis: Diagnosis and Treatment. Journal of the American Academy of Orthopaedic Surgeons. 2019; 27(11): e506-e515. doi:10.5435/JAAOS-D-17-00648
Thigpen C, Shanley E, et al. Scapular Kinematics During Lateral Arm Raises in Older Adults With and Without Loss of Shoulder Internal Rotation. Journal of Orthopaedic & Sports Physical Therapy. 2010; 40(9): 559-566. doi:10.2519/jospt.2010.3274