Head Tilt and Headaches – Are They Connected?
Apr 3, 2018
Blog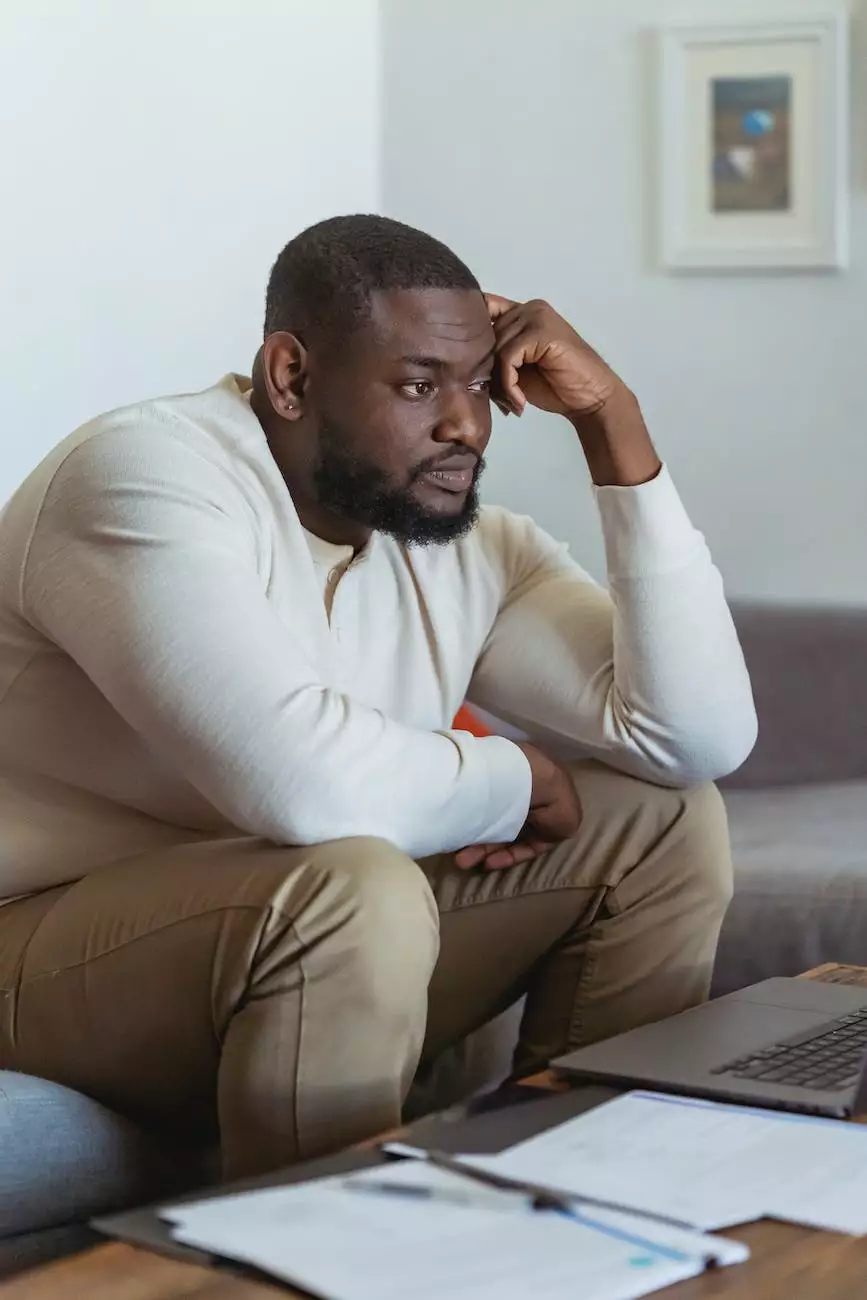 Welcome to the informative page dedicated to exploring the possible connection between head tilt and headaches. At Five Stars Personal Injury, we understand the importance of providing comprehensive information to help you better understand your health. In this article, we will dive deep into the subject matter, discussing causes, symptoms, and potential treatments related to head tilt and headaches.
The Relationship Between Head Tilt and Headaches
Headaches are a common complaint among individuals of all ages. They can be debilitating, affecting one's ability to perform daily activities. Head tilting is a posture in which the head is not positioned upright but slightly tilted to one side or the other. While these two conditions may seem unrelated, there is evidence suggesting that head tilt can be one of the contributing factors to frequent headaches.
Possible Causes of Head Tilt
Head tilt can be caused by various factors, such as musculoskeletal issues, postural imbalances, nerve impingements, or even certain medical conditions. Poor posture, prolonged sitting, and neck injuries are common culprits contributing to head tilt. Additionally, abnormalities in the spine and vertebrae can also lead to changes in head alignment.
Furthermore, conditions like torticollis, which is characterized by the involuntary contraction of neck muscles, can result in an abnormal head position. By understanding the underlying causes, we can better evaluate the association between head tilt and the occurrence of headaches.
Head Tilt and Headache Symptoms
Individuals experiencing head tilt may also develop headaches as a result. The misalignment caused by head tilt can put stress and strain on the neck muscles, leading to tension headaches or even migraines. These headaches often present with symptoms such as a dull, aching sensation, tightness in the neck, or a throbbing pain. Understanding the symptoms can help in identifying the connection between head tilt and recurrent headaches.
Potential Treatments
When it comes to addressing head tilt and associated headaches, a comprehensive approach is essential. Consulting with a healthcare professional, such as a chiropractor or physical therapist, can help determine the underlying causes of head tilt and develop an appropriate treatment plan. Treatments may include:
Postural Corrections: Correcting poor posture habits and implementing exercises to improve alignment can help reduce head tilt and alleviate associated headaches.
Physical Therapy: Engaging in therapeutic exercises and stretches to strengthen neck muscles and improve overall flexibility can offer relief.
Chiropractic Care: Through adjustments and manipulations, chiropractors can realign the spine and reduce head tilt, thus minimizing headache occurrences.
Pain Management: In some cases, medications or alternative treatments like acupuncture and massage therapy may provide symptom relief.
Expert Advice from Five Stars Personal Injury
At Five Stars Personal Injury, we prioritize your health and well-being. If you are experiencing recurrent headaches and suspect a potential connection with head tilt, it is crucial to seek professional guidance. Our team of experienced healthcare providers is dedicated to helping you find effective solutions tailored to your specific needs. Contact us today to schedule a consultation and take the first steps towards finding relief.
Remember, understanding the relationship between head tilt and headaches is the first step towards effective management. Trust the expertise of Five Stars Personal Injury to guide you towards better health and improved quality of life.