Hip Exercises to Help Knee Pain – Seriously?
Dec 5, 2017
Blog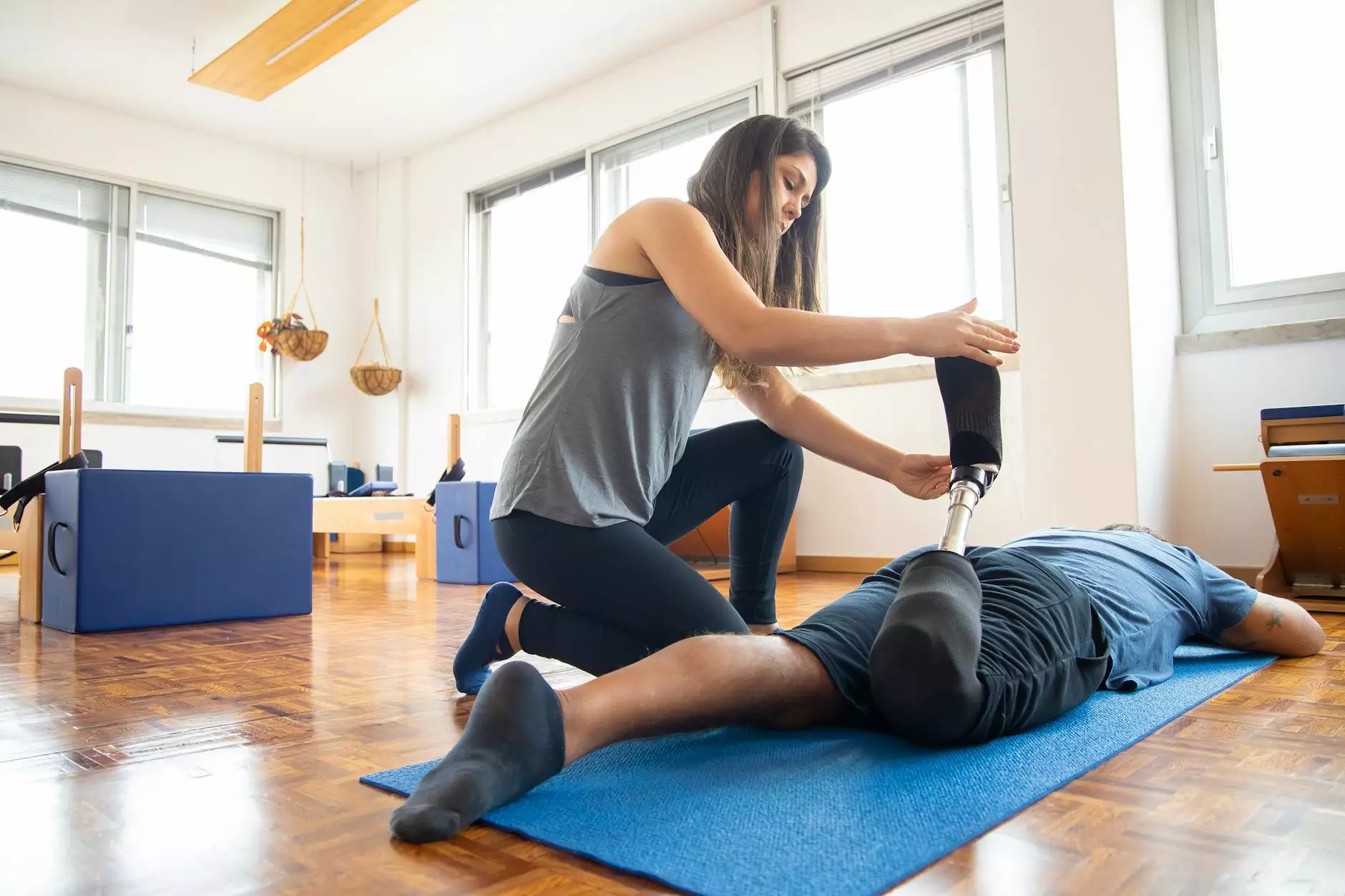 Welcome to Five Stars Personal Injury, your trusted source of information on health and wellness. In this article, we will delve into the connection between hip exercises and knee pain relief. If you're suffering from knee pain, you might be surprised to learn that strengthening your hips can have a significant impact on your symptoms.
The Importance of Hip Function
When it comes to knee pain, many people tend to focus solely on the knee joint itself. However, the hip joint plays a crucial role in supporting and stabilizing the knee. The hip and knee joints work together as a complex system, and any dysfunction in the hip can translate into pain and discomfort in the knee.
Proper hip function contributes to improved knee alignment, enhanced stability, and reduced stress on the knee joint. By strengthening the muscles around your hips, you can promote optimal biomechanics and alleviate knee pain in the process.
Top Hip Exercises for Knee Pain Relief
1. Clamshells: Start by lying on your side with your knees bent at a 90-degree angle. Keeping your feet together, lift your top knee away from the bottom knee, like a clamshell opening. Repeat on both sides for multiple sets.
2. Bridge Pose: Lie on your back with your knees bent and feet flat on the ground. Lift your hips off the floor, engaging your glutes and core muscles. Hold the position for a few seconds before lowering your hips back down. Repeat for several reps.
3. Lunges: Stand with your feet hip-width apart. Take a step forward with one foot and bend both knees to lower yourself into a lunge position. Push back to the standing position and repeat with the opposite leg. Perform multiple sets on each leg.
4. Side Leg Raises: Lie on your side with your legs stacked on top of each other. Lift your top leg as high as you can without straining and lower it back down. Repeat on both sides for several repetitions.
5. Step-ups: Find a step or elevated surface and place one foot on top. Step up onto the surface and bring your other leg up, then step back down with the opposite leg leading. Repeat this motion for multiple sets on each leg.
6. Stability Ball Squats: Place a stability ball between your back and a wall. Position your feet shoulder-width apart and slowly squat down, keeping your back against the ball. Push back up to the starting position and repeat for multiple reps.
7. Resistance Band Hip Abduction: Secure a resistance band around your lower legs and stand with your feet hip-width apart. Slowly move one leg out to the side against the resistance of the band, then bring it back in. Repeat on both sides for multiple sets.
Conclusion
Your hip is a vital component in supporting your knee joint. Taking the time to incorporate hip exercises into your routine can help reduce knee pain and improve overall joint functionality. By targeting the muscles around your hips, you can enhance stability, alignment, and alleviate discomfort in your knees. Remember to consult with a healthcare professional before starting any new exercise regimen, especially if you have pre-existing knee or hip conditions.
At Five Stars Personal Injury, we are dedicated to promoting health and wellbeing. Stay tuned for more informative articles and resources to help you optimize your physical health. Take control of your knee pain by prioritizing your hip exercises today!