Whiplash Recovery - Woodward Chiropractic & Massage
Sep 29, 2018
Services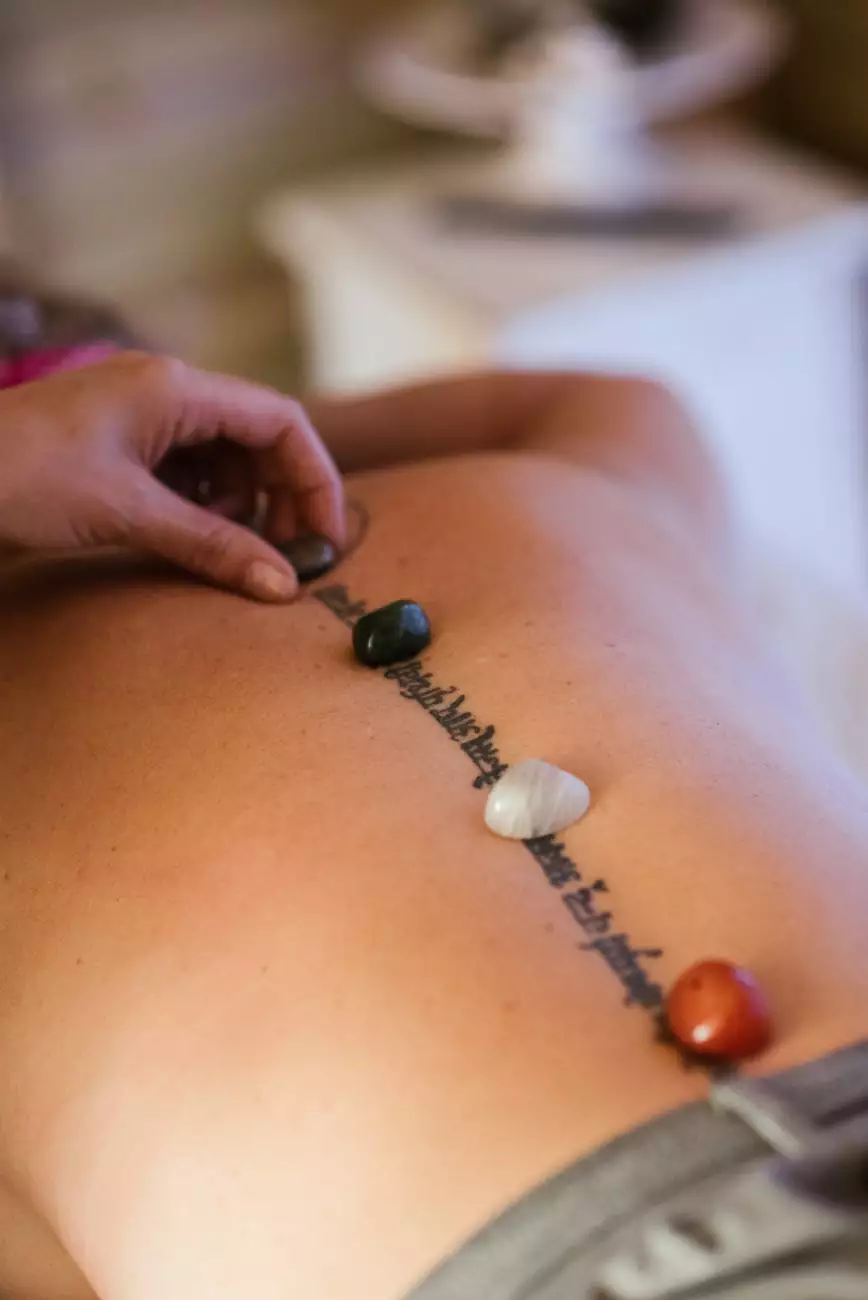 Welcome to Woodward Chiropractic & Massage, where we specialize in providing exceptional care for Whiplash Recovery. Our dedicated team at Five Stars Personal Injury understands the challenges and complexities associated with whiplash injuries, and we are committed to helping you recover effectively and efficiently.
Understanding Whiplash Injuries
Whiplash is a common injury caused by the sudden and forceful back and forth movement of the neck, often due to motor vehicle accidents, sports injuries, or physical trauma. This abrupt movement can strain and damage the muscles, ligaments, and tendons in the neck, leading to pain, stiffness, and reduced mobility.
At Woodward Chiropractic & Massage, we recognize the importance of proper diagnosis and treatment for whiplash injuries. Our team of experienced professionals will conduct a thorough evaluation to determine the extent of your injury and develop a personalized treatment plan to address your specific needs.
Comprehensive Whiplash Treatment
We take a holistic approach to whiplash recovery, combining chiropractic care, massage therapy, and other medical interventions to promote healing, reduce pain, and restore functionality. Our comprehensive treatment approach includes:
Chiropractic Adjustments: Our skilled chiropractors will gently realign your spine and neck to alleviate pain, improve range of motion, and promote overall healing.
Massage Therapy: Our licensed massage therapists specialize in techniques that target muscle tension, improve blood circulation, and enhance relaxation for optimal recovery.
Physical Rehabilitation: We offer personalized exercise programs and rehabilitation techniques to strengthen weakened muscles, improve flexibility, and restore normal functionality.
Modalities: Our clinic provides various modalities such as ultrasound therapy, electrical stimulation, and hot/cold packs to further alleviate pain and enhance the healing process.
Benefits of Choosing Woodward Chiropractic & Massage
When it comes to whiplash recovery, selecting the right healthcare provider is crucial. At Woodward Chiropractic & Massage, we stand out for several reasons:
Expertise: Our team of highly skilled chiropractors and massage therapists bring extensive experience and expertise in whiplash recovery.
Individualized Care: We understand that every patient is unique, and we tailor our treatments to address your specific needs and goals.
State-of-the-Art Facilities: Our clinic is equipped with modern facilities and advanced technology to ensure the highest quality of care and comfort.
Compassionate Approach: We are committed to providing compassionate care and support throughout your whiplash recovery journey.
Convenient Location: Located at Five Stars Personal Injury, we are easily accessible and offer flexible appointment availability.
Contact Us Today for Whiplash Recovery
If you are experiencing the symptoms of whiplash or have recently been in an accident, it's important to seek professional care promptly. Delaying treatment can potentially worsen your condition and prolong the recovery process.
At Woodward Chiropractic & Massage, we are dedicated to helping you achieve a full recovery. Contact Five Stars Personal Injury today to schedule your appointment. Our friendly staff is here to assist you and answer any questions you may have. Don't let whiplash hold you back – take the first step towards a pain-free life!